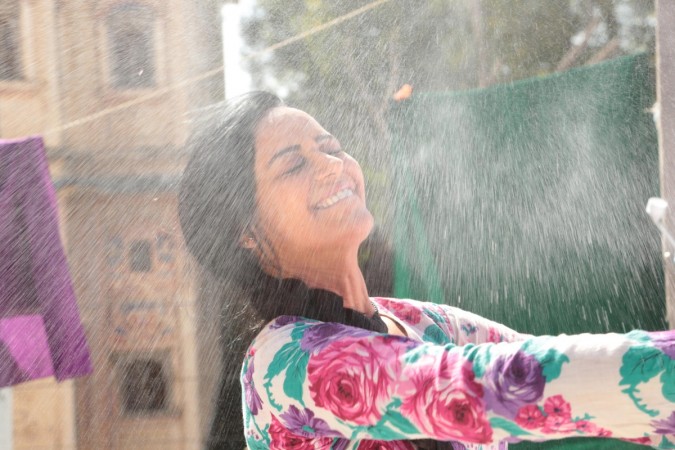 TV actress Mona Singh, who is making her comeback to the big screen was splashed with a bucket of cold water. While many may think that it was a real life incident, it was in fact a scene from the upcoming Bollywood movie "Zed Plus".
The actress is playing a pivotal role in "Zed Plus", directed by Dr Chandraprakash Dwivedi. The film unit has recently wrapped up the shooting and is now in the post-production stage. Reportedly, the water was splashed on her for a song sequence.
In a statement to IBTimes India Edition, Singh describes this scene as a dream come true moment for her. "As a child, I was always mesmerized when water was thrown on a heroine's face in slow motion. It has been my dream to feature in a sequence like that. It was a trend started by choreographer Bhushan Lakandri in '1942 A Love Story'."
Singh's dream song has been choreographed by trend-setter Bhushan Lakandri. Working with the legendary choreographer was an added bonus for the actress.
Talking about the story of "Zed Plus", Singh says that the film is going to be a laugh riot. It is a political satire in which the "Kya Hua Tera Vaada" actress plays a rustic role.
"Movie 'Zed Plus' is not your typical Bollywood film with 'zero plot', dancing around trees and digitalized fight sequences," says the actress.
Set in a small town of Rajasthan, "Zed Plus" is about contemporary Indian politics. The movie revolves around the story of a coalition government, which is troubled by corruption and communalism. It shows how the ministers try to save the government, when it is about to collapse due to the fights of the partners.
"Zed Plus" is expected to hit theatres on 21 November 2014.