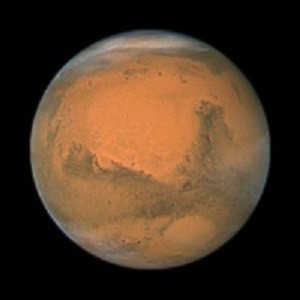 India's Mars Orbiter Mission (MOM), more fondly called as "Mangalyaan", is only 33 days away from reaching Mars, and needs to cover a galactic distance of nine million kilometers before it enters the Red Planet's atmosphere, the proud Indian Space Research Organisation (ISRO) announced on Saturday.
"Mars Orbiter Mission (MOM) is just nine million km away from Mars and 189 million kilometres away from the Earth. 33 more days to MARS," ISRO announced on its Facebook page.
On Thursday, ISRO had stated that MOM had travelled a distance of 602 million kilometers, moving in an 'heliocentric' arc towards Mars. Communication signals sent from Earth now take more than 20 minutes to reach the spacecraft and return.
The Mars mission project, India's first space mission to Mars, was done on a ₹ 450-crore budget, said to be one of the most economical space missions in the world. It was launched from Sriharikota in Andhra Pradesh on 5 November, 2013.
The cost-effective mission had prompted Prime Minister Narendra Modi to compare it to the sky-high budget of Hollywood movie "Gravity" during his speech at ISRO in June.
"Our program stands out as most cost effective. There is this story of our Mars mission costing less than the Hollywood movie "Gravity". I have heard that Mars mission's expense is lesser than "Gravity". Our scientists have shown the world a new paradigm of engineering and the power of imagination," Modi had said after the PSLV-C23 rocket launch.
Mangalyaan is expected to reach the red planet's atmosphere by 24 September, which will mark an end to its 300-day journey and will make India the first country to achieve its Mars mission on the first attempt.
The United States took six attempts while Russia took ten attempts to enter their spacecraft into Mar's atmosphere, the Times of India reported. In fact, this feat, if achieved by India, will give the nation an one-upmanship over China, which is yet to get its vehicle on Mars.
While there were speculations of a path correction this month to ensure the spacecraft is moving on the correct trajectory, ISRO ruled out trajectory correction manoeuvre after it was said to be on course.
The mission is said to have two objectives – technical and scientific.
While the technical objective of ISRO behind this mission was to develop technologies for inter-planetary missions, its scientific aim is to explore the surface and atmosphere of Mars.
Mars is the most sought-after planets for space missions across the world, given that it is similar to Earth in several ways, with theories of life on the planet going around for decades.