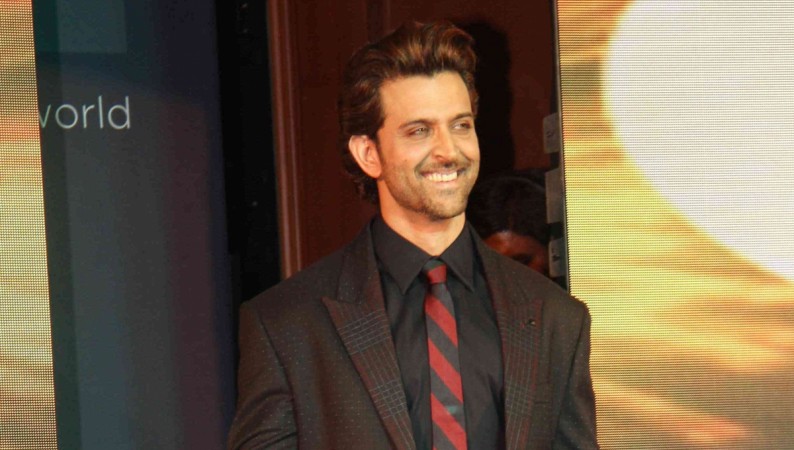 Hrithik Roshan has been in the centre of a controversy, but he is not letting that affect his professional life. The actor, who recently wrapped up period drama "Mohenjo Daro," is all set to start working on his next film "Kaabil."
The actor will start preparing for his upcoming film "Kaabil" directed by Sanjay Gupta. Hrithik will play the role of a blind person in Sanjay's directorial and for that, the actor will be meeting a lot of blind people. To get into the skin of the character, Hrithik plans to observe them and learn what challenges they face in their everyday lives.
Apart from meeting them, Hrithik will also change his look and will go for various look tests for the same. From the look tests, the actor and the team will finalise one particular look, which he will be seen sporting in the film.
"Hrithik is looking forward for the preparations to begin. In the next week, he will be meeting many blind people and interacting with them at length," Hrithik's spokesperson said in a statement.
"Kaabil" went on floors last month, but it is yet not confirmed when Hrithik will join the team. Director Sanjay took to Twitter to announce that his team has started shooting for the film.
"#KAABIL Starting a new film also feels like starting a new year at school. Freshly covered books, new uniforms, new shoes & lots of AMBITION," Sanjay tweeted in March.
Meanwhile, Hrithik is currently in the news for the ongoing legal battle between him and Kangana Ranaut. Kangana referred to Hrithik as a "silly ex" in one of her interviews, but the "Mohenjo Daro" actor slammed the reports. The controversy took an ugly turn when they slapped legal notices on each other.