The Kolkata Derby between Mohun Bagan and East Bengal will take place at the Vivekananda Yuva Bharati Krirangan (Salt Lake Stadium) in Kolkata on Sunday, December 16.
When does the match start and how to watch it live
The second derby of the season and the first one of the I-League will kick off at 5 pm local time and 12:30 pm BST.
Star Sports 3 will provide live television coverage of the match in India. Live stream of the match will be available on Hotstar.
East Bengal vs Mohun Bagan preview
Simply put, the Kolkata Derby is the biggest match in the Indian footballing calendar and is contested by bitter socio-ethnic rivals, Mohun Bagan and East Bengal. For decades, this is the game that kept Indian football in global minds, albeit for the large crowds and feisty atmosphere.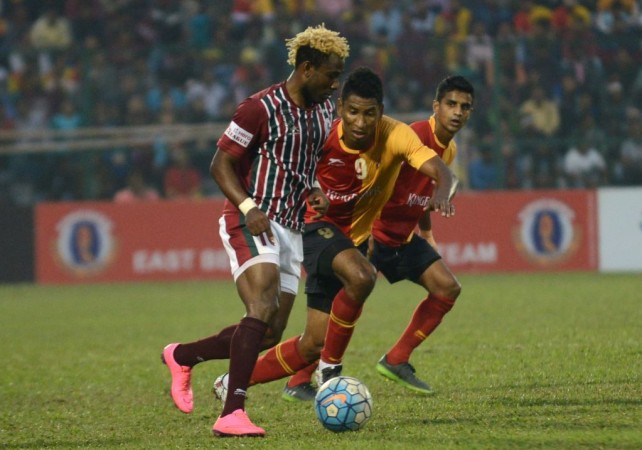 This derby reflects, in a microcosm, the schism between geopolitical rivals much like the Old Firm Derby with Mohun Bagan, like Rangers, being the nativist and East Bengal, like Celtic, representing the immigrants.
The game is usually party to flaring tempers, both on and off the pitch, owing largely to the history and the heritage of the deep-rooted rivalry. If there is anything other than Sourav Ganguly that makes Bengal and every "Bangali" passionately defensive, it is this attrition of emotions between the two stalwarts of Indian footballing tradition.
Although the pre-tournament favourites are closer to the bottom of the table heading into Sunday's fixture, there will be plenty of pride on display on the turf that hosted the U-17 World Cup final in 2017.
Before the tournament, it was widely believed that the Kolkata giants will compete with each other for the I-League crown but that has not happened thus far. But this match is famous for turning seasons around and making heroes out of anonymity. At the same time, such is the emotion and contextual significance of this fixture, a defeat in this match has ended careers.
Attracting crowds upwards of 100,000 this is perhaps the one and the only football match in India that can excite, unite, divide and exasperate with one kick of the ball.
The Kolkata people love their heroes and worship them like deities. On the pitch on Sunday evening, both teams will have their fair share of heroes and a few men waiting to write their name in the book of derby day immortals.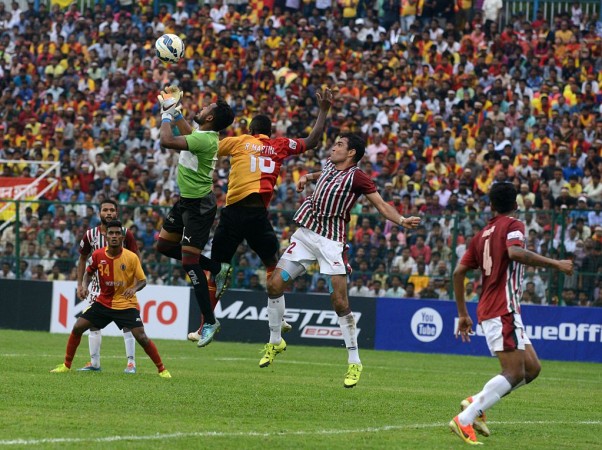 Thus, only one question remains – will Sony Norde paint Kolkata green and maroon for the 8th consecutive time or will Enrique Esqueda buck the trend and lend a red and gold hue to the city of joy?
Probable XIs
East Bengal: Rakshit Dagar; Lalramchullova, Salam Ranjan Singh, Borja Gomez Perez, Manoj Mohammad; Brandon Vanlelremdika, Kasim Aidara, Lalrindika Ralte, Jamie Colado; Jobby Justin, Enrique Esqueda
Mohun Bagan: Shilton Paul; Arijit Bagua, KimKima, Eze Kingsley, Abhishek Ambekar; Sourav Das, Yuta Kinowaki; SK Faiaz, Omar El Husseiny, Sony Norde; Henry Kisekka