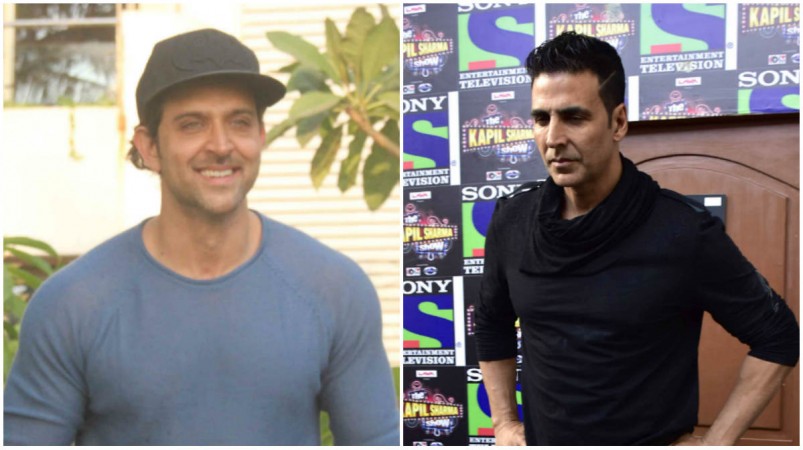 A lot has been said about the release dates of Hrithik Roshan's "Mohenjo Daro" and Akshay Kumar's "Rustom," which are set to clash at the box office this Independence Day. The latest rumours had it that the release of "Mohenjo Daro" had been changed to avoid a big clash with "Rustom."
However, an official statement from the makers of "Mohenjo Daro" says otherwise. "Mohenjo Daro," starring Hrithik and Pooja Hegde, will be released on its scheduled date, i.e. on Aug. 12, the statement said.
The rumours of the change in the release date started doing the rounds after several websites reported that "Mohenjo Daro" director Ashutosh Gowariker is in talks to shift the release of his film. But the official spokesperson said that the release date was announced a year ago and they will stick to it.
Read the statement below:
This is a clarification in regards to recent media reports that Ashutosh Gowariker has been spoken to by another production house about the release date of his upcoming film, Mohenjo Daro. As the spokesperson of Ashutosh Gowariker Productions, I would like to clarify that he has not been spoken to and that there is no change in the release date of Mohenjo Daro. As officially announced more than a year ago, on 15th January 2015, the film will release on 12th August 2016.

There is a specific promotional plan in place for our film and our campaign will begin as scheduled by our team for the same.
Earlier, the producer of Akshay's "Rustom" had said that they have not changed the release date of the film. "As of now it's still August 12. We announced the date first. Yes, we have been talking to Ashutosh Gowariker but there's been no decision taken on changing the date," producer Nitin Keni told Mumbai Mirror.
With producers of both the films announcing Aug. 12 as the release date, it is clear that the clash has not been averted. While audiences will be benefited with Akshay and Hrithik's movies releasing on the same day, the makers might bear the loss as the films will eat into each other's business at the box office.