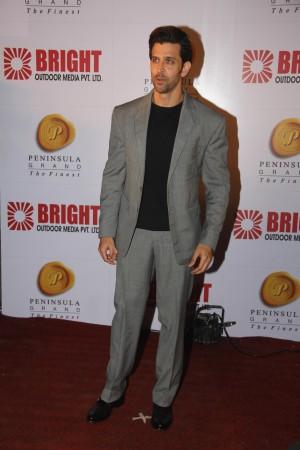 Recently, rumours of Hrithik Roshan working in the Bollywood remake of "The Departed" directed by Vishal Bhardwaj were doing the rounds.
But Hrithik denied the reports and said that he is currently focusing on Ashutosh Gowariker's "Mohenjo Daro".
"I am currently focussed only on 'Mohenjo Daro' (being directed by Ashutosh Gowariker) and have not signed any other movie yet," Hrithik told Mid-Day.
While there were no official announcements, sources said that Vishal and Hrithik would come together for the official remake of Leonardo Di Caprio's "The Departed". Source also said that the project was announced in 2009 and even Aishwarya Rai Bachchan's name had been considered.
And after six years, the director has come together with Hrithik to make the movie.
Furthermore, there have been reports that Kabir Khan and "Bang Bang" director Siddharth Anand approached the actor for films.
However, a source close to the actor has spilled the beans on the reports and said that "while Vishal and Siddharth approached the actor, Kabir hasn't offered any movie."
"It is true that Vishal and Siddharth had approached him, but he hasn't given his nod to any of their projects. Kabir, on the other hand, hasn't approached him at all until now," the source told Mid-Day.
Hrithik is currently shooting for the film "Mohenjo Daro" also starring Pooja Hegde in Bhuj, Gujarat.
According to reports, Hrithik will shed his clothes like Aamir Khan for the opening scene of the movie.
"Hrithik's opening shot in Mohenja Daro will have everybody talking. He has gone all out and will be seen in a look similar to that of Aamir Khan's PK," a source told BollywoodLife.com.