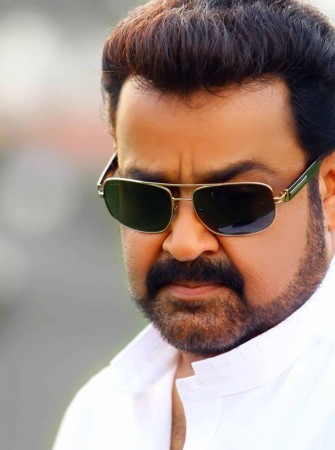 Any news about Malayalam superstar Mohanlal makes his fans to go wild. This time it is Lalettan's (as he is referred to his fans) new caravan that has made news. The new high-end luxury vehicle is now the hot topic of conversation in Malayalam film circles.
The new caravan is made under Mohanlal's discretion and has a massage chair, a satellite dish, a fridge, a microwave oven, a music system, an automotive AC, a vacuum toilet and every luxury that matches his super star image. This highly sophisticated van works completely on remotes and touch screens. The features include doors that open with remotes and a touch screen which fills water in his bathroom. The actor also has the luxury of watching everything that is happening outside his van using the cameras that are fixed outside the vehicle.
The vehicle is designed by Ojus Automobile from Kothamangalam who are also design caravans for many artists in the Malayalam film industry. The creators of this luxury van call the new vehicle "Chamber" or "Creation Vehicle". The vehicle which was ordered four months ago has been handed over to Mohanlal's drivers Anil and Anish.
Mohanlal is currently shooting for his political sattire film "Peruchazhi" directed by Arun Vaidyanathan. Peruchazhi revolves around life of two friends Vishwanathan played by Mohanlal and Minister Raghavan played by Mukhesh. Even though they are good friends, they are political rivals at the same time.
The film goes through incidents where both of them try to pull each other down. Vishwanathan is known as "Peruchazhi" as he is a very clever and aspiring politician. The film takes a turn when Vishwanathan is sent to the US even though he is illiterate in English. He is sent to USA during a gubernatorial election with the mission of raising the political graph of a politician who failed to keep his promise to his people. The film then shows how Vishwanathan struggles to finish his duty and how he survives in America without knowing English. The political thriller movie shows political conditions of both America and India with a funny bone.
"Peruchazhi" has a huge star cast of Baburaj, Vijay Babu, Aju Varghese, Delhi Ganesh, Shankar Ramakrishnan, Sean James Sutton, Ramesh Pisharody, Ragini Nandhawani, Andrea Jeremiah, Sandra Thomas and Poonam Bajwa in the lead roles. This big budget film is produced by Vijay Babu and Sandra Thomas under the banner of Friday Film House. Friday Film House earlier produced films like "Philips and the Monkey Pen", "Zachariahyude Garbhinikal" and "Friday".