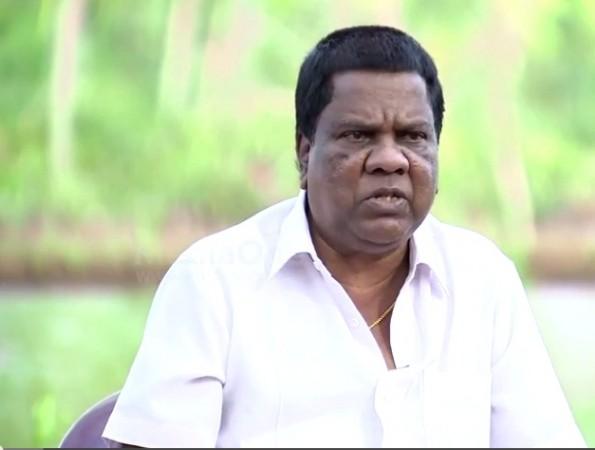 The celebrities of Malayalam cinema mourned the death of veteran actor Mala Aravaindan on Wednesday. Many of them recalled the special bond and love they shared with the actor both professionally and personally.
The film fraternity received the death news of their favourite actor with shock and said that a talent like Mala can never be replaced.
Malayalam actor Innocent remembered Mala Aravindan as a great actor who did some memorable characters in his movie career.
"He had been part of my many successful movies like "Manathe Kottaram', 'Meesa Madhavan' and 'Sallapam', to name a few. We shared a great relationship, both professionally and personally and our families are also close. He was simple man and great humanitarian and never had any airs of a filmstar," remembered popular actor Dileep
Many stars expressed their thoughts and memories of Mala through social forums like Facebook and Twitter. Here are some of the celebrity reactions on actor's death:
"Mala Aravindan Chettan will remain in our hearts for ever... May his Soul Rest in Peace" – Mohanlal
"RIP Sri Mala Aravindan. A true artiste like Mala chettan will never die in the hearts of millions he has entertained over five decades with his stellar screen presence. I have had the fortune of sharing screen space with him and he had always been the caring elder person of the film fraternity. I pray that his family gets the strength to bear the loss."- Manju Warrier
"In these moments of great ordeal, words are useless...May God rest his soul in peace. We will miss you dear Mala Aravindan chettan."- Ramya Nambeesan
"RIP Veteran Malayalam Actor Mala Aravindan Chettan" – Vedhika
"RIP Mala Aravindan Chettan. Such an amazing actor. Will miss you." – Stephan Devassy
Mala Aravindan Chettan will remain in our hearts for ever...May his Soul Rest in Peace – Nivin Pauly
"Thanks for all the laughters and sometimes, tears. Malayalam lost one more veteran actor. RIP Maala Aravindan sir."- Kavitha Nair
"We will miss you"- Jayaram
"He called me last n said "orennam koodi namukku polikkanam". It was to happen soon...Now may have to change the role as such. Legends can never be replaced. Thank you Mala chetta!!" – Ranjith Shankar
"Will surely miss this great human being and actor who have surprised generations and personally me during the shoot of Punyalan. Prayers. RIP" – Aju Varghese