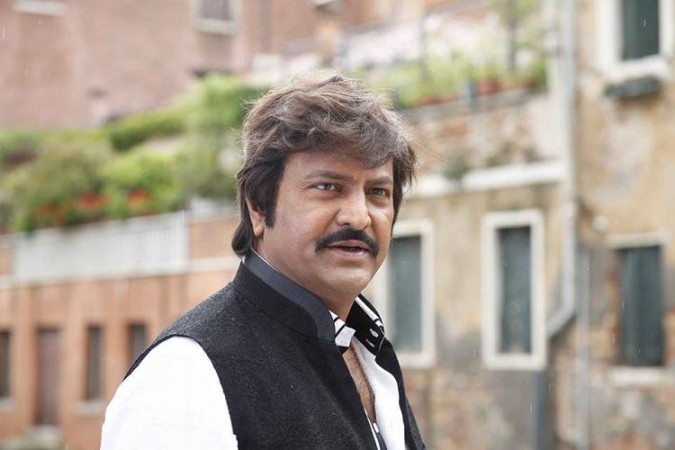 Director Madan has revealed that veteran actor Mohan Babu is playing double roles in his upcoming movie Gayatri (also Gayathri) and his portions will be a surprise package.
Gayatri is one of the most-talked-about Telugu movies of 2018 and its promos have generated a lot of buzz around it. The various looks of Mohan Babu featured in its trailer have created a lot of curiosity about the story of the film, and its makers have kept the details of his role under wraps.
With Gayatri slated to hit the screens on February 10, the team is busy promoting the movie on various platforms. In an interview, Madan spilled the beans on Mohan Babu's role. "Mohan Babu's double role will come as a surprise in the film. We have not revealed much in the trailer as his role will completely surprise the audience," the director told 123 Telugu.
The trailer offers a faint idea about the story of Gayatri, which is about a dreaded gangster named Gayatri Patel, who comes up with a master plan to beat his rival gangs and the law once and for all.
Talking about its story, the director says Gayatri deals with a father-daughter relationship. "The film is set amidst the relationship between a father and his daughter. The film is based on the story of Gayatri, played by Nikhil Vimal. That's why we named the film as Gayatri," said Madan.
Mohan Babu's son Vishnu Manchu is playing a crucial role, which is another surprise in Gayatri. Talking about his role, Madan said: "Vishnu also plays a key role in the film and his role will be like a younger version of one of Mohan Babu's character. How we have connected them is what the whole screenplay is all about."
Gayatri is a crime drama produced by Mohan Babu himself. The movie has got a U/A certificate and it has running time of 2.13 hours. The film will clash with Varun Tej's Tholi Prema and Sai Dharam Tej's Inttelligent. It remains to be seen whether it will be able to make it big at the box office.