India bowling coach Bharat Arun on Tuesday (October 24) said the team management will look to figure out ways to keep the pace bowlers fresh amid busy international schedule by having specialists for every format.
Mohammed Shami and Umesh Yadav, who have emerged as Virat Kohli's go-to-men in Tests, were not part of the India squad for the ongoing ODI series against New Zealand.
With Jasprit Bumrah and Bhuvneshwar Kumar emerging at potent limited-overs bowlers, it has become difficult for Umesh and Shami to replace the duo in the ODI and T20I squads.
Umesh picked up four wickets in the only match he played against Australia earlier this month in the recently-concluded five-match ODI series. However, the Vidarbha seamer, along with Mohammed Shami, who conceded 62 runs in the match that India lost by 21 runs, was dropped for the following game.
Shami and Umesh were also not named in the side for the three-match T20I series against New Zealand that will start after the completion of ODI rubber.
"It's not exactly that [not out of contention for ODI spot]. If you look at Shami and Umesh, they are our number one Test bowlers. However, Bhuvneshwar and Bumrah have been exceptional. They possess all the skills to do well in ODI format," Arun said during a press conference on the eve of India's second ODI against New Zealand in Pune.
He added: "With the volume of cricket India is playing, it is important for us to select a pool of bowlers to choose from, so that they remain fresh for every format."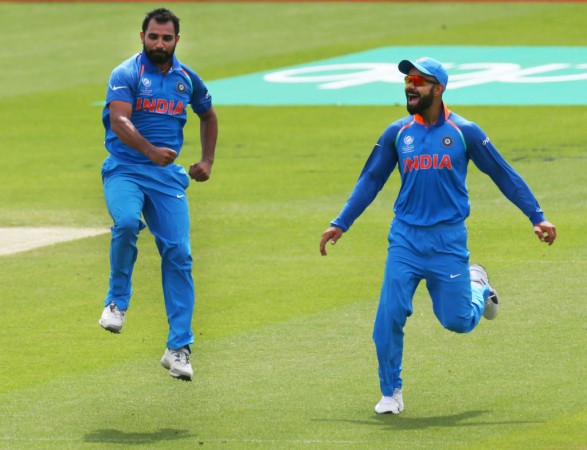 Arun also stressed on the need for established members of the Indian cricket team to feature in the domestic circuit to keep themselves match fit and be prepared for national call-ups.
Notably, Shami along with finger spinners R Ashwin and Ravindra Jadeja, who are expected to play a key role when India start playing overseas, have been playing for their respective state teams in the ongoing Ranji Trophy competition.
"We encourage them [Shami and Umesh] to play first-class cricket. If you look at Shami and Yadav, they have been playing first-class cricket. Shami has done pretty well for Bengal," Arun said.
"Too much or too little bowling is not good. They have to bowl enough and play enough number of matches to stay fit and sharp when we require them," he added.
Kohli opens up on need for rest
Skipper Kohli had also spoken about the need to manage the workload of Indian cricket team's pacers amid a packed calendar.
"How much ever fitness we do, everyone needs rest, time to come back from training. Especially the fast bowlers. We are doing that now with Umesh and Shami, with the Test season coming up. You don't want to overtire players," Kohli had said ahead of India's six-wicket defeat to New Zealand in the first ODI in Mumbai on Sunday (October 22).
Meanwhile, Kohli's Team India will take on New Zealand in the must-win second ODI on Wednesday, October 25 in Pune.