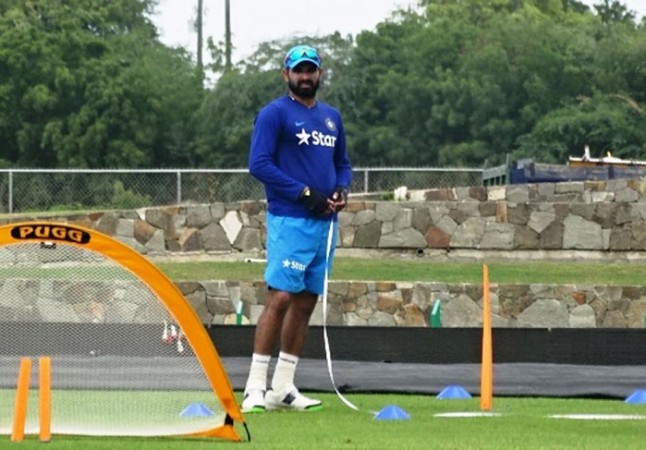 Mohammed Shami missed almost an entire season because of his knee injury and he hardly played any cricket after ICC Cricket World Cup 2015. After a gap of one-and-a-half year, the bowler is back fit and strong.
Shami has already picked up eight wickets at an impressive average of 24.62 in the first two Test matches. He was spot on with his line and length in both the Test matches. On top of that, he consistently bowled over 140 kmph.
In the process, the Bengal fast bowler has managed to impress the newly-appointed coach, Anil Kumble, of the Indian cricket team.
The legendary leg-spinner has realised already that Shami is an important cog in the Indian seam attack and he is confident that the pacer will be handy in the upcoming two Test matches against West Indies.
"I'm really happy for Shami. Coming back after 18 months is not easy. The way he has come back and bowled aggressively, yesterday I thought he bowled the best spell that I have seen, a fast bowler running in and right through the Test," Kumble was quoted as saying by Cricinfo.
"Even today in the last session he was running and bowling at 140. That says a lot about his fitness and his motivation to come back as well."
Kumble was also impressed with the way how Shami gave his best to get back in shape after he came back from injury. And once he gained shape, he was able to bowl well right from the word go.
"I think he feels a lot stronger now and his rhythm has been good. The problem was with his knee which was affecting his run up. Once that was sorted and he was fit and came back. Fast bowling is all about rhythm and the run up. Once he got the rhythm I think the confidence came back. We've seen from the start of the Antigua Test to now, his confidence is far greater. That's because he has a lot of overs under his belt," Kumble added.