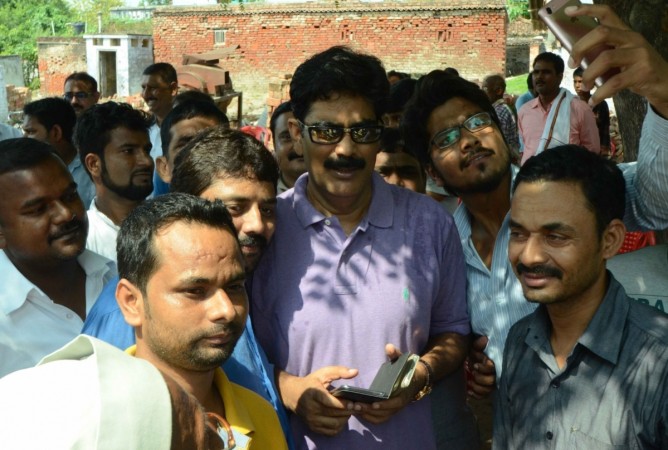 The Supreme Court on Friday cancelled RJD member Mohammad Shahabuddin's bail after the Bihar government challenged the high court order which had granted him bail.
The bail was also challenged by Chandrakeshwar Prasad, whose three sons, including Rajiv Roshan were allegedly murdered by Shahabuddin.
"He will be taken to jail forthwith," said Prashant Bhushan on Mohammad Shahabuddin's bail cancellation. The apex court said that the Rajeev Roshan case trial needs to be expedited and Shahabuddin has to be sent back to jail, Bhushan said.
"We will move another petition asking Mohd Shahabuddin be moved to a jail outside Bihar and trial to be through video conferencing," Bhushan said.
Family members of victims of Shahabuddin's crimes expressed their happiness and gratitude. Some broke down after they heard that his bail was cancelled.
Shahabuddin surrendered before the Siwan District Court in Bihar after the Supreme Court cancelled his bail.
"I don't care about what people say, I respect the judiciary system...I stand by what I said earlier (On Nitish Kumar), my supporters will show them in the upcoming elections," he said. He had fought elections from jail in 2011.
The Siwan strongman's release has caused fear among families of the victims'. Prasad had said he fears for his life due to Shahabuddin.
The RJD member had been welcomed by Lalu Prasad Yadav, while the Nitish Kumar- led government went after his bail cancellation. Yadav and Kumar's parties are in alliance in Bihar currently.
A district judge who had given the sentence to Shahabuddin had sought transfer from Siwan to Patna before Shahabuddin's release. He was also given police protection by the government.
The Supreme Court had pulled up the Bihar government for not placing facts before the Patna High Court, which granted bail on September 7, in Rajiv Roshan murder case. The apex court asked the state "were you in slumber till he got bail?" in one of the hearings.