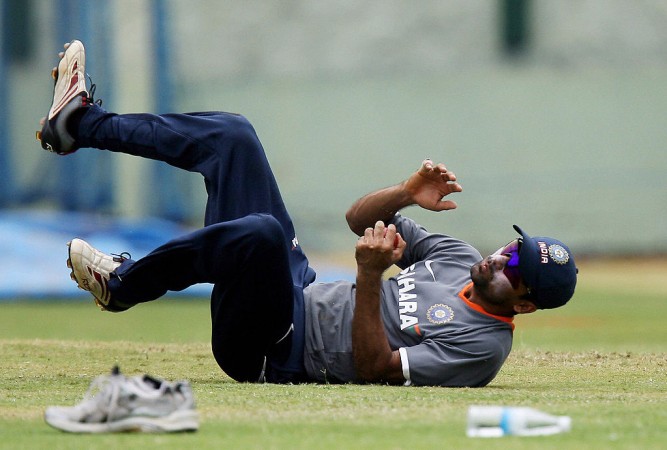 Mohammad Kaif became a victim of online trolls after posting an image of his family celebrating Christmas on Twitter. Some felt that such celebrations are un-Islamic.
He captioned the image - "Merry Christmas ! May there be love and peace." But, the post did not go well down with some of his followers, who commented on the thread, asking him to remove the post.
However, this is not for the first time that Kaif has been trolled in this manner. In December 2016, Kaif put a photo of himself doing Surya Namaskar. Surprising many, a simple act of yoga also attracted trolls and some netizens took a dig at Kaif for the same.
The India cricketer was again mocked in August 2017 after he applauded Supreme Court verdict on triple talaq.
Though social media provides the space to express one's opinions freely, many also seem to take offence to others views on issues. In a similar trend, Kaif faced abuse for celebrating Christmas with his family.
However, the former Indian cricketer Kaif is not going to be let down by some narrow-minded folks. It has to be noted that Kaif's celebration picture also received a lot of love from several netizens.
Here are some tweets targeting Kaif.
ikk musalman ho k chrismas manatee huwe sharamm nhi ati apko????? thodaa too khuda se khauff khao kaif bhaiii

— Rahim Sheikh (@SheikhRahim_) December 25, 2017
Bhaijaan I don't like this post ye new year hota to theek tha but ye tyohaar hum musalmaanon ka nahi hai I hate this post please delete and (Allah) se tauba karo

— MOHAMMAD Aftab Alam (@AftabAl79667292) December 25, 2017
Bhaijaan, mujhe ye dekh kar bahut dukh hua ki aap yahoodiyon ke banaye twitter ko use kar rahe ho. It's haram.
Please deactivate.?

— Suspended NEObie (@AngBf14) December 26, 2017
Bhaijaan mera dil dukh gaya ye post dekhkar delete kariye Aur ye tyohar hum musalmano ka nahi hai iski mubarakh baat bhi dena gunaah e kabira hai

— MOHAMMAD Aftab Alam (@AftabAl79667292) December 25, 2017