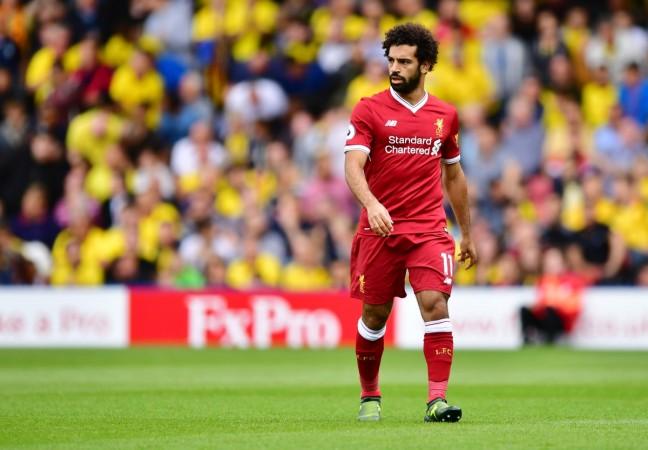 Mohamed Salah should reject any summer approach from the two Spanish giants – Barcelona and Real Madrid – in favor of staying at Liverpool, where he is guaranteed to play every game, former Egypt coach Hassan Shehata has said.
Shehata, who managed Egypt between 2004 and 2011, urged Salah to learn from Neymar's four-year spell at Barcelona, where he was largely overshadowed by Lionel Messi.
Salah, 25, is leading scorer in the Premier League with 29 goals from 31 games. His impressive form has sparked speculation that Real Madrid may try to sign him at the end of the season.
The Egypt international joined Liverpool from Roma for £34m ($48m) in June last year.
"It is honour to us when we talk about Mohamed Salah," Shehata was quoted as saying by the Liverpool Echo.
"He did great job this year with Liverpool. He can either leave for Barcelona or Real Madrid, or he can stay with Liverpool.
"It is up to him, but I think he should play for the team who will always let him play.
"Salah is the biggest star with Liverpool, but with Real Madrid he will under the shadow of Cristiano Ronaldo – and that's what made Neymar leave Barcelona, because he wanted to be out of Lionel Messi's shadow.
"Salah should think very well before he leaves Liverpool and get advice from trustworthy professional people, then he will take the best decision for himself."
Salah is currently out of action with a groin injury, with Liverpool hopeful that the forward will be fit in time to face Manchester City in the second leg of the Champions League quarter-finals in midweek.
The Reds won the first leg at Anfield 3-0 and are in pole position to reach the last four stage.