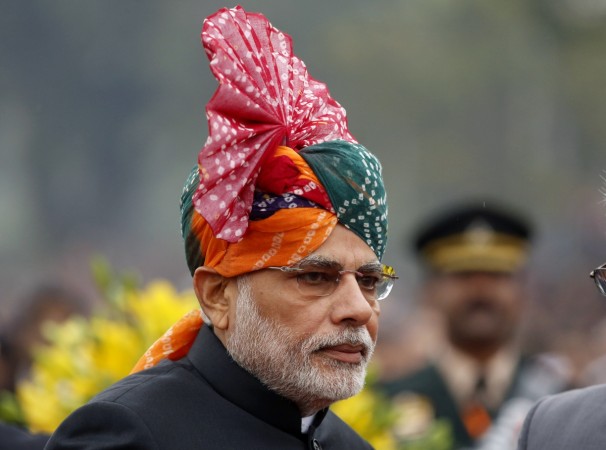 As the Modi government completes one year in office, the domestic stock markets witnessed a wealth creation of over ₹10 lakh crore in the period with Tatas, Adani, Bharti, HDFC and Sun Groups seeing massive gains.
On the other hand, the two Ambani groups, Vedanta, ITC and L&T groups saw their market valuations falling since the NDA government took charge on 26 May last year, following a landslide victory in general elections.
Birlas, Mahindras, ICICI, Infosys, Wipro, HUL and HCL are the other companies, which saw an increase in their respective market capitalisations during the period.
Although the stock markets went through high volatile trading sessions in the past two months, they are still up nearly 12% in the first year of the Modi government, The Economic Times reported.
Foreign investors had aggressively offloaded their shares in April amid uncertainty over retrospective tax on capital gains earned in previous years.
However, the benchmark BSE Sensex still remained in positive territory by gaining 2,950 points in the past one year.
Besides, investors saw the prices of over 10 out of 50 stocks in the Nifty index rise by a whopping 50% from last year, even though the index is down by over 7% from its record high of 9119.20.
Taking into account the changes that occurred in market values of major corporate houses on the completion of Modi's first year as PM shows that a large number of companies have actually increased their capitalisation, while only a few companies posted losses.
A major loser among them is Mukesh Ambani-led Reliance Industries group, which saw its market capitalisation decline by almost ₹80,000 crore to ₹2,90,000 crore due to a nearly 20% fall in the stock price of flagship firm Reliance Industries Limited (RIL).
Anil Ambani-led Reliance Group has also witnessed a fall in its market value by nearly ₹50,000 crore. Anil Agarwal-led Vedanta Group's market value has dropped by more than ₹20,000 crore.
In contrast, Tatas valuations have soared nearly ₹1.10 lakh crore in the same period. Market value of HDFC and Sun Groups also went up by more than ₹1 lakh crore each. Sunil Mittal-led Bharti Group saw an increase of over ₹60,000 crore in its value.
Adani Group, led by Gujarati industrialist Gautam Adani, saw its market value rise by nearly ₹50,000 crore, with shares prices of Adani Enterprises Ltd reaching all-time high in May.