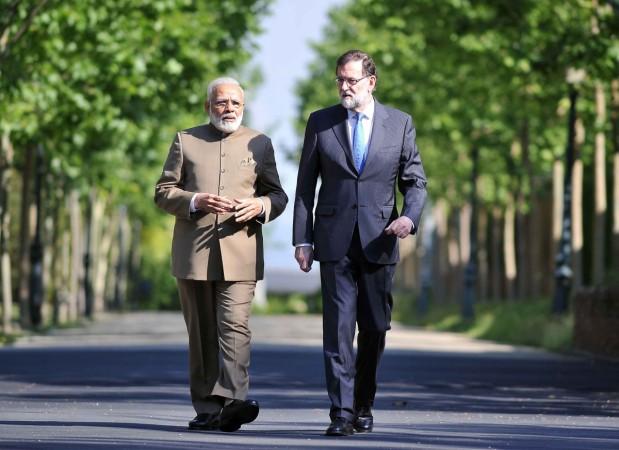 Prime Minister Narendra Modi met his Spanish counterpart Mariano Rajoy at the Moncloa Palace in Madrid on Wednesday and called for enhancing bilateral cooperation to fight against the menace of terrorism.
Both the countries signed seven agreements in fields like cyber security, organ transplantation, renewable energy, technical cooperation in civil aviation, transfer of sentenced persons and visa waiver for holders of diplomatic passports, and a Memorandum of Understanding (MoU) between India's Foreign Service Institute and the Diplomatic Academy of Spain.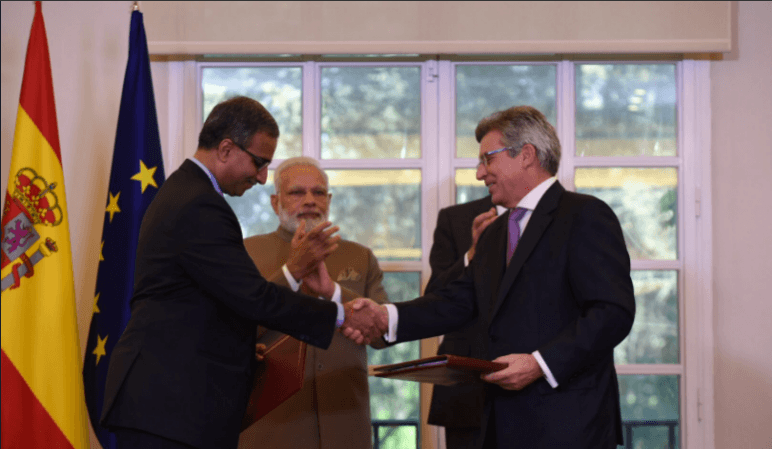 The agreements were signed after both the leaders held wide-ranging talks at Moncloa Palace in Madrid. PM Modi lauded his Spanish counterpart saying that the European country had undergone economic reforms under his leadership, something "which is also the biggest priority of my government."
PM Modi further expressed confidence that this visit to Spain would "lead to enhancement of India-Spain bilateral ties." He said that in "today's global context," his discussions in Spain would focus on international developments. He added that Spain had "enough skills and mastery" to contribute to India's requirements in the railways, smart cities and infrastructure sectors.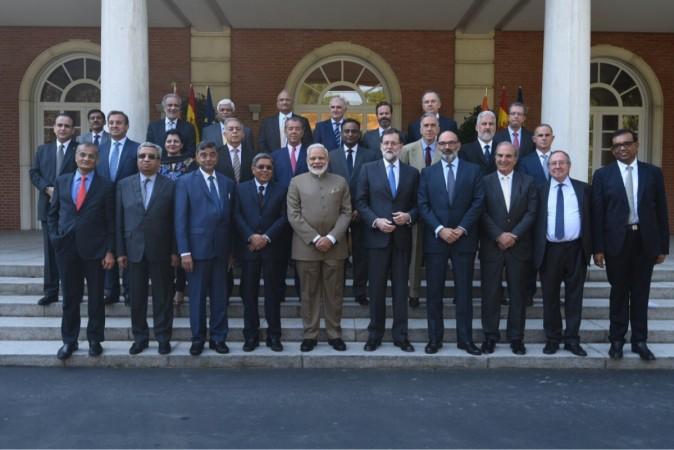 Both Modi and Rajoy also had a round-table interaction with top business leaders from leading Spanish companies in an attempt to attract investment into the country. "It's a great time for Spanish companies to invest in India," PM Modi said encouraging infrastructure, tourism, energy and defence companies in Spain to invest in India's priority sectors.
Modi also met King Felipe VI at Palacio de la Zarzuela on the outskirts of Madrid. "Had the honour to call on His Majesty King Felipe VI. We had a wonderful meeting," the Prime Minister tweeted on Wednesday.