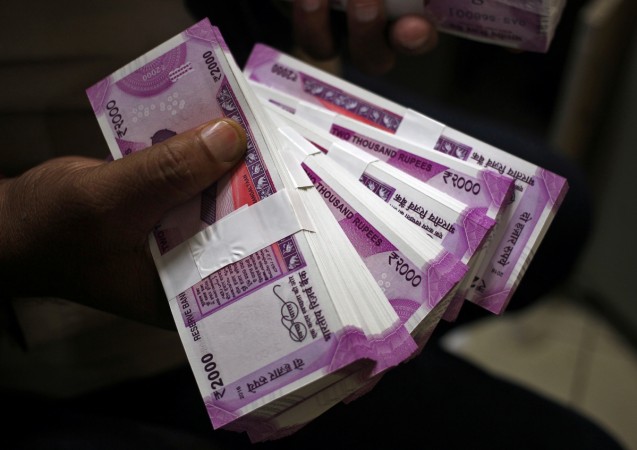 Prime Minister Narendra Modi's demonetisation plan has put people on the edge across India. Besides the concern about finding the nearest ATM with cash or standing in long queues to exchange scapped notes, people are exploring the new Rs. 2,000 notes in new ways.
After rumours about the GPS tracker built into the Rs. 2,000 note, language errors in the new currency and selfie with the new note took over the internet, a prank app called "Modi Keynote" grew to fame over the weekend. But the app had a short lifespan and is no longer available for users to try it out.
What's so interesting about "Modi Keynote" app?
While there are a lot of apps in the Google Play Store, but "Modi Keynote" was one of a kind. The app uses augmented reality, where it scans a Rs. 2,000 note to show Modi's speech on black money appear on the note.
The makers of the app, Barra Skull Studio have an extensive portfolio of mobile apps, which use VR, AR and hologram. But the "Modi Keynote" app's removal was reasoned to be in the country's best interest. By the looks of the message on its home page, it appears Barra Skull Studio has responded to the controversial responses it received about the app on social media.
IBTimes, India, has reached out to Barra Skull Studio for a comment on why the app was abruptly taken offline and we will update when we get a response.
After videos of the Rs. 2,000 note being tested for its durability, people started sharing the videos of Modi Keynote app in the works. Check out some of the videos below:
But the Modi Keynote app received mixed reactions from its users. Below are some of the tweets that sum up people's reactions towards the app.
@arunjaitley thr is app in android named modi keynote which play modi ji video.spreading bad image of gov tat note contains chip.

— Abdullah Khan (@Abdullahlko) November 19, 2016
Some sensor in #Rs2000/500
It is proved but not chip
When downloaded app video connect note display Modi speech
Not in Rs100 note

— SADANANDTIKARE (@sadanandtikare) November 19, 2016
Did you try Modi Keynote app while it was available. Share your experience in the comments below.