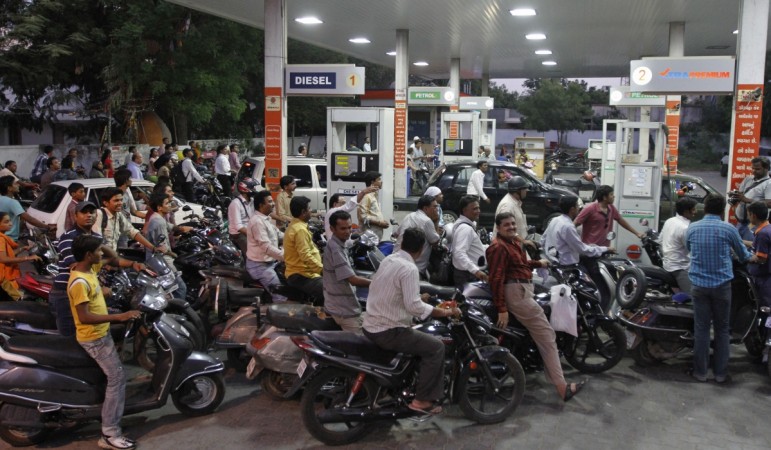 Life for Indians is set to get a tad more expensive from this month, with a range of goods and services either being subject to new taxes or a price hike. Interestingly, the "double whammy," as it was described by a person on Twitter, has been retweeted by Ravi Shankar Prasad, telecom minister in the Narendra Modi government.
The increases come a day after the government released upbeat GDP growth numbers and less than a week of the Narendra Modi goverment completing two years in office.
While the 0.5 percent Krishi Kalyan (farm welfare) cess, which is applicable from June 1 on a range of services, was announced in the Union Budget presented in February, it has coincided with state-run oil market companies increasing prices of non-subsidised gas cylinders, diesel and petrol.
The Krishi Kalyan cess will make many services, including train travel, costlier as it will be applicable on first class and AC tickets.
Prices of non-subsidised domestic gas (LPG) cylinders in Delhi have been raised by Rs. 21 to Rs. 548.50 by public-sector firm Indian Oil Corporation (IOC).
Similarly, diesel prices have been increased by Rs. 2.26 to Rs. 53.93 per litre, while petrol will now cost Rs. 65.60 per litre in Delhi, up Rs. 2.58. The prices were effective from midnight of Tuesday-Wednesday, said IOC in a statement.
This was followed up by a 9.2 percent increase in jet fuel prices announced on Wednesday.
For the super-rich Indian, buying cars that cost above Rs. 10 lakh will become costlier with the imposition of 1 percent luxury tax with effect from Wednesday. The tax will be levied on ex-showroom price.
Finally, cash payments for goods and services exceeding Rs. 2 lakh will be subject to 1 percent tax that will be collected at source — a provision that was part of the budget announcements by Finance Minister Arun Jaitley.
There has been criticism of the decision to hike fuel prices, with the hastag "#RollBackFuelHike" trending on Twitter.
Middle Class suffering due to wrong economic policies of BJP Govt, another blow on the monthly budget is fuel price hike#RollBackFuelHike

— Youth Congress (@IYC) June 1, 2016
Burden of #VikasParv?
Petrol ₹2.58, Diesel ₹2.26⬆
ATF price 9.2%⬆
Non-subsidised LPG ₹21/cylinder⬆#RollBackFuelHike pic.twitter.com/vNDO7D1q5x

— Maulin Shah (@maulinshah9) June 1, 2016
Petrol Price hiked again - another blow to tge common man frm an insensitive govt. @SushmaSwaraj #RollBackFuelHike pic.twitter.com/3xhuxiLCl8

— Naveen Kumar NSUI ™ (@Naveennsui) June 1, 2016