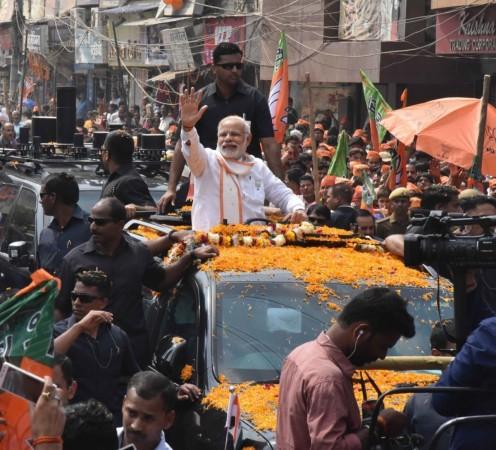 The Congress on Tuesday dubbed the Modi government "arrogant and barbaric" over the police crackdown on protesting farmers on the Delhi-Uttar Pradesh border. Party president Rahul Gandhi also flayed it for not accepting their loan waiver demand.
In a series of tweets, Gandhi criticised the government for what he called the brutal beating of peaceful farmers and said that "now, farmers cannot even come to the country's capital and talk about their ordeal".
Later, addressing a rally in Maharashtra's Wardha, the Congress President accused Prime Minister Narendra Modi of waiving corporate loans of over Rs 3 lakh crore while remaining insensitive to the farmers' pleas.
"Farmers from all states, be it Maharashtra, Haryana or Uttar Pradesh, have been pleading with folded hands for loan waiver. Modi, in the last four years, waived off loans of 15-20 people to the tune of Rs 3,20,000 crore but he cannot look into the plight of the farmers," said Gandhi.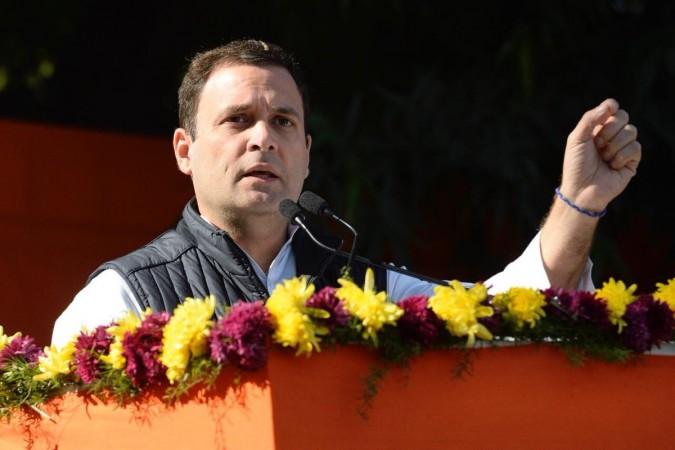 The Congress, at its Working Committee meeting in Wardha, also adopted a resolution strongly condemning the police crackdown on the protesting farmers who had started their march in support of their demands from Haridwar in Uttar Pradesh on September 23 to reach Delhi.
"When thousands of farmers marched for hundreds of kilometres on their demands to reach Modi government's gates on Mahatma Gandhi's birth anniversary, an arrogant and barbaric government, instead of listening to their plight and cries, rained batons on them," the party said in the resolution.
"Reeling under debt, the poor farmers had come to remind Modi of his promise of providing farmers a profit of 50 per cent or more over and above the cost of production and seek loan waivers.
"Skyrocketing prices of diesel and fertilisers have already broken the farmers' back and to compound their misery, the Modi government has imposed 5 per cent to 18 per cent Goods and Services Tax on agricultural goods.
"The Congress strongly condemns the baton charge and violent crackdown on the farmers," the party said while asserting its commitment towards working for welfare of farmers.
Led by the Bharatiya Kisan Union (BKU), thousands of farmers participated in the Kisan Kranti Padyatra from Tikait Ghat in Haridwar to the Kisan Ghat in Delhi regarding their charter of 15 demands, including loan waiver.