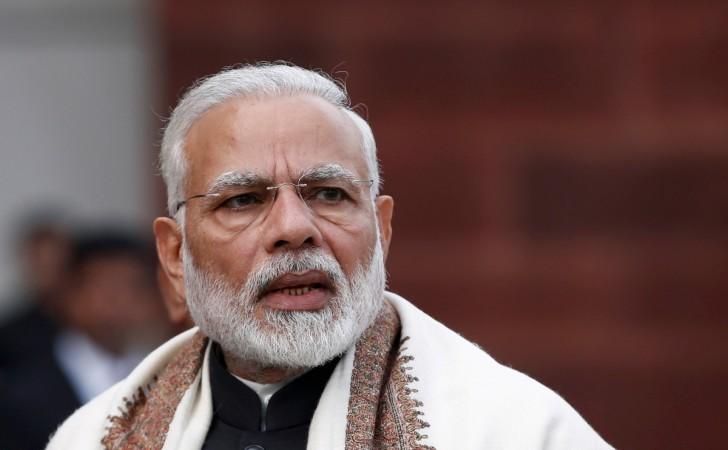 Mahatma Gandhi had inspired the Champaran Satyagraha of 1917 to protest against the Britishers for Indian farmers' right to cultivate indigo. It was the first Satyagraha inspired by Gandhi and a major revolt in the Independence Movement. Tuesday, April 10, marks the end of the centenary year celebrations of the Champaran Satyagraha and the Narendra Modi government is leading the celebrations through the 'Satyagraha se Swachhagraha' campaign, which is aimed at achieving freedom from filth.
PM Modi will address 20,000 Swachh Bharat Abhiyan volunteers at Motihari in Bihar's East Champaran district and inaugurate several other development projects Tuesday. The event is the culmination of the weeklong campaign in Bihar.
Over 10,000 Swachhagrahis from different parts of the country have been invited to Bihar, where they have been working with 10,000 Swachhagrahis from Bihar to "trigger" behavior change throughout the 38 districts of the state.
Quick facts:
Modi will address 20,000 Swachh Bharat Abhiyan volunteers or as they are like to be called Swacchagrahis from across the country at Motihari in Champaran district.
The event is a part of a weeklong Satyagraha se Swachhagraha campaign that has been going on since April 3 in the Bihar town.
Modi will also award 10 Swacchagrahis who have contributed to his pet project Swacch Bharat Abhiyan in their respective villages.
In order to accommodate all the Swacchagrahis, a new tent city called Swachhgram has been set up in Motihari, PTI reported.
Apart from campaigns related to Swachh Bharat Abhiyan, the prime minister will also flag off new initiatives of railways, petroleum and natural gas, and road transport and highways ministries, among others.
The train, which is a part of the Make in India project, is the nation's first all-electric high-speed locomotive with a 12,000 horsepower engine, reported NDTV.
The train was developed at Madhepura's Electric Locomotive Factory by Alstrom, a French rail transport company.
Modi will also inaugurate the Champaran Humsafar Express that connects Katihar in Bihar to New Delhi.
Here are the projects that PM Modi will inaugurate in Champaran:
Motijheel Project
Bettiah Nagar Parishad water supply scheme under AMRUT
Four sewerage projects, worth Rs 1,111.56 crore aimed at creating a sewage-treatment capacity of 60 million litres daily for Patna under Namami Gange
Doubling of railway lines between Muzaffarpur and Sagauli, and Sagauli and Valmikinagar
Motihari-Amlekhgang oil pipeline project