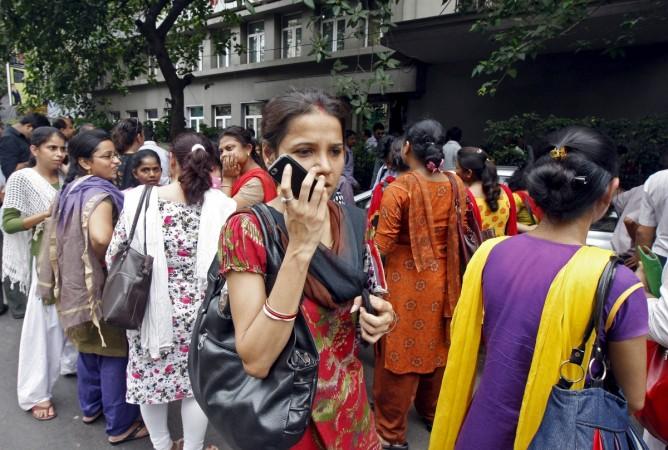 Unmarried women and girls under the age of 18 have been banned from using mobile phones in several villages in Gujarat, a move purportedly aimed to avoid distraction from studies. After such a ban in Suraj village came into effect earlier this month, several villages in the Mehsana and Banaskantha districts of Gujarat have imposed similar restrictions on women in recent weeks.
Ranjit Singh Thakor, president of the Mehsana district council, said more villages would join the campaign, which could lead to limitations on technology in the home state of Prime Minister Narendra Modi.
The village council that had initially imposed the ban had deemed the technology a "nuisance to society."
"Girls don't study properly if they have mobile phones, and they can get into all sorts of bad situations," Thakor told the Thomson Reuters Foundation in a telephone interview. "Let them study, get married, then they can get their own phones. Until then, they can use their fathers' phones at home, if necessary."
In the Mehsana district, unmarried women found using mobile phone would be fined Rs 2,100, while informants would be rewarded Rs 200, as per the new diktat. The rule permits girls to use their parents' or relatives' phones when necessary. Also, girl students in university are permitted to use mobile phones, considering they rely on them for their studies, Thakor said.
India recently surpassed the US to become the world's second-largest smartphone market in the world, with more than 1 billion users. It is also seen as the world's fastest-growing smartphone market, especially on the rural front. This has led to stiff competition among companies â€" both local and international â€" in launching budget phones for faster sales.
While companies like Lenovo, Xiaomi, LeEco, Intex and Micromax are bringing affordable solutions to smartphones, Noida-based company Ringing Bells has launched Rs 251-worth smartphone called Freedom 251. Though it seems tempting for many to jump onto the bandwagon to get a mobile phone, restrictions like these in some rural areas create barriers in technological advancements and digitalisation in general.
Modi had launched Digital India initiative last year with an aim to connect rural areas with high-speed Internet networks and boost connectivity. It remains to be seen whether these setbacks will affect the campaign.