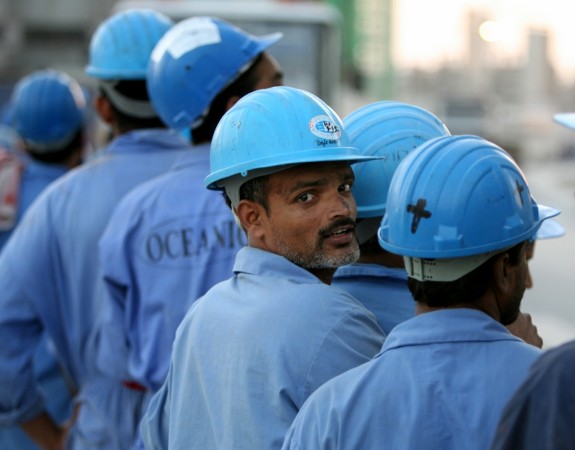 Indian embassy in Muscat, Oman, launched an offline mobile app to provide assistance to Indian workers in the Gulf countries whenever needed, particularly in an emergency situation. At least 10,000 expatriates have reportedly downloaded the app named MigCall since its launch last month.
The app was launched by Indian Ambassador to Oman HE Indra Mani Pandey, PTI reported. It is available on Google Play Store in English and several Indian languages, including Hindi, Malayalam, Tamil, Telugu, Kannada and Bengali.
It is available in all Gulf countries — Kuwait, Bahrain, Iraq, Oman, Qatar, Saudi Arabia and the United Arab Emirates (UAE). The app also "provides helpline numbers of passport services, counselling services, local police numbers and hospital numbers," according to an Indian Embassy statement.
Rejimon K, a senior Indian journalist based in Oman, came up with the idea of MigCall and Oman-based Indian businessman Jose Chacko assisted in developing the app.
How it works?
MigCall can be used even in the absence of internet connection once it is downloaded. It is designed in a way that it stores 10 helpline numbers in the call list just after it is downloaded. Of the 10 helpline numbers, five are from the home country of the user and the rest are from the country where he/she is working in.
The app has a facility to send an SoS message to an emergency number, stored in the user's contact list, in case of any emergency. It will also provide GPS location to the nearest Indian Embassy office.
The Embassy said that the helpline numbers receive two to five calls every day on an average from Indian workers in distress.