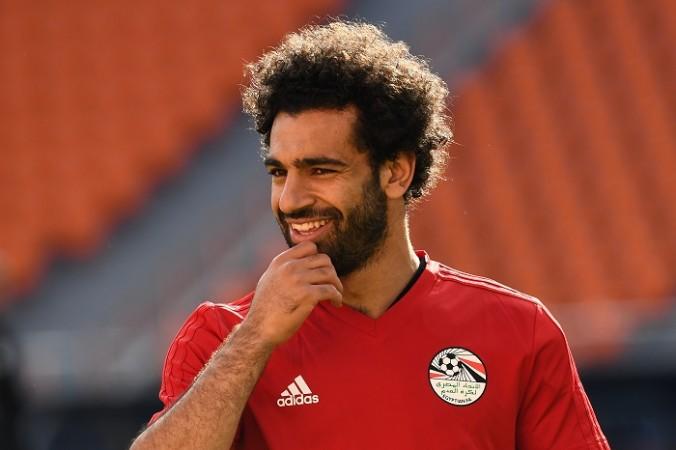 Will he, won't he has been the case as far as Mo Salah is concerned heading into the Fifa World Cup 2018, with the Egypt talisman's fitness a major concern as the African country prepare to open their campaign against Uruguay on Friday.
The Egypt coach Hector Cuper sounded optimistic when asked about Salah's fitness and his ability to be ready in time to face Luis Suarez and co, and what that means is it sets up a tantalising contest – between a been-there-and-done-that side in Uruguay against an Egypt side making their World Cup return after a gap of 28 years.
It also sets up an intriguing battle between two players who Liverpool love to call their own. One might be a recent import, but the other left having made a lasting impact on the Anfield faithful.
The first one is, of course, Salah, who is coming off a season with Liverpool, where he smashed in 44 goals, with the other being Suarez, the current Barcelona striker, who nearly – if not for a Steven Gerard slip (Cue sniggers from rival fans) – led the Reds to their first ever Premier League and their first English league title since 1990.
While Liverpool ended up falling marginally short to Manchester City, that season's performance from Suarez meant he would always be looked at fondly by the Reds supporters, even if he eventually ended up moving to Barcelona.
Since Suarez left, Liverpool fans had been looking for that great goalscorer, and while Philippe Coutinho warmed the hearts with his skills and ability to score goals from nowhere, the Brazilian still wasn't quite at the level of the Uruguayan – even if he did end up moving to Barca, with Liverpool banking almost double of what they got for Suarez.
Enter Salah, with his shy demeanour – not Suarez-like that – and an almost Messi-like ability to make a fool of defenders. Some of the goals he scored in his debut season for Liverpool made the jaws drop, but it was the fact that he sustained it throughout the campaign that was impressive.
Unfortunately, from Liverpool's perspective, the season ended in disappointment again and trophyless, after Real Madrid beat them in the final of the Uefa Champions League, with Salah having to trudge off due to a shoulder injury in the first half.
That injury looked like it might hamper Salah's chances of making it to the World Cup, or at least of making an early impact in Russia, but the prognosis and recovery has been much better than earlier feared.
"Salah is doing very well indeed, he's recovered very quickly," Cuper told reporters on the eve of the match. "We'll see how it goes. I can almost assure you 100 per cent he will play, barring any unforeseen factors at the last moment."
It might take a while for Salah to get back to his best, but a Salah at 70 per cent is still better than most players in this Egypt side.
Suarez might not be at the level he was with Liverpool or his early Barca days anymore, with age catching up, but for Liverpool fans, at least, it will be a treat to watch one of their former greats face off against their current one – who wins that battle will decide the outcome of the match and also, most likely, the group.