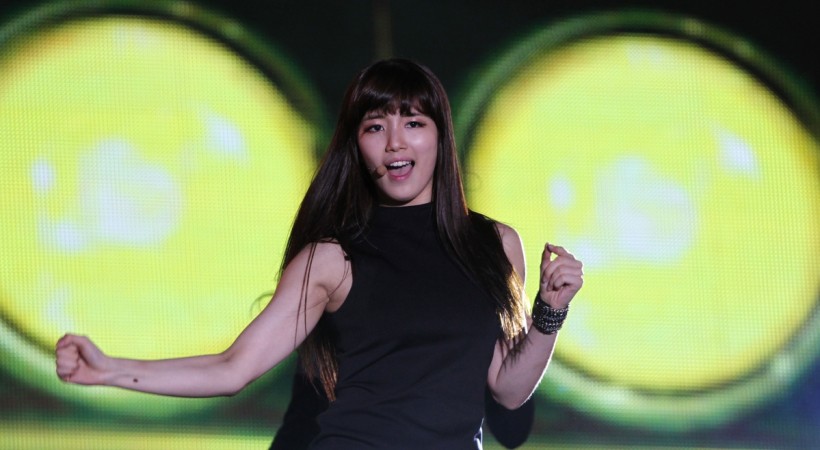 The Mnet Asian Music Awards (MAMA) a vote based award show and based on the votes received till now Suzy Bae and BAEKHYUN are leading with 49 percent votes. Suzy and BAEKHYUN are nominated this year in the best collaboration category for their hit song Dream.
While Suzy and BAEKHYUN are leading, there is a close fight between EXO and Taemin for the second position with 42 percent votes in the current rankings of the nominations for the Mnet Asian Music Awards 2016.
The others who are leading in current ranking includes DAVICHI for best OST with 37 percent, EXO in the Artist of the Year and Song of the Year categories with 37 percent and 33 percent, respectively. The current no. 1 list also includes NCT 127, BLACKPINK, EXO, Red Velvet, ZICO, TAEYEON, TAEMIN, Eric Nam, BEAST, FTISLAND, GARY, Suzy-BAEKHYUN and BTS.
Mnet Asian Music Awards 2016 is one of the biggest K-pop music award show. The event will take place on December 2 in Hong Kong with big stars attending the award ceremony. The event will also see performances of celebrities like American rapper Wiz Khalifa, EXO's Baekhyun, miss A's Suzy Bae, GOT7, MONSTA X, BewhY, Taemin, Taeyeon, EXO, BTS, SEVENTEEN, GFRIEND, TWICE, I.O.I and NCT DREAM.
"Wiz Khalifa is a singer who topped the Billboard Singles Hot 100 Chart with his song 'Black and Yellow.' He is well-known in Korea for his song 'See You Again,' which was part of the original soundtrack of the 'Fast and Furious franchise," Director Kang Hee Jung said during a press conference.
"There have been so many songs this year, but rather than a simple featuring, I think two different people collaborating is beautiful. I'm looking forward to seeing the beautiful, charming pair [together on stage]," she said about Suzy and BAEKHYUN's performance.