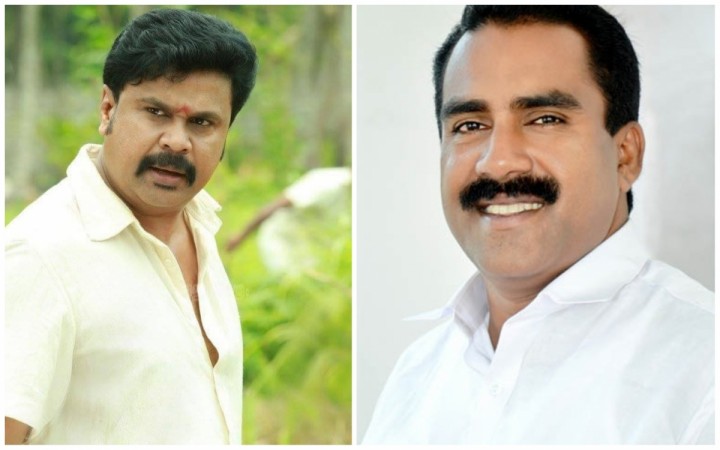 Aluva MLA Anwar Sadath, who is alleged to have provided assistance to Dileep to save him from the sensational abduction case of the Kerala actress, has stated that the actor should be punished if found guilty.
LATEST: No bail for Dileep; actor sent back to Aluva sub-jail
Also check: Dileep's police custody extended by a day for collecting more evidence
Anwar admitted to calling his long time friend after the actor's name popped up for his alleged involvement in the case. The Janapriyanayakan had told the MLA that he is innocent in the matter.
"Dileep is my close friend, and we contact frequently. But he clearly knows that I cannot help him in any way in this case. I had called him many times to ask about his involvement in it, and he always denied it, and even sworn by deity. He also repeatedly denied of knowing Pulsar Suni [translated from Malayalam]," Anwar told reporters. He also added that they do not have any real estate deals together.
Check: South Indian actress kidnap case timeline
The legislator also added that Dileep has not become a culprit yet as the investigation is still on. Anwar, who expressed his solidarity to the actress who was assaulted by the main accused Pulsar Suni and gang in a moving car near Athani in Angamaly on February 17. Though Anwar's name started surfacing a few days ago, the MLA could respond only on Friday, as he was out of the state.
Read more: Did some Kerala MLAs know about plot to abduct the Malayalam actress?
Meanwhile, on Friday, July 14, when Dileep was presented before the first class judicial magistrate in Angamaly, the period of his police custody got extended by a day. The court is expected to consider the bail application of the actor on July 15, after the custody period expires at 5pm on Saturday.