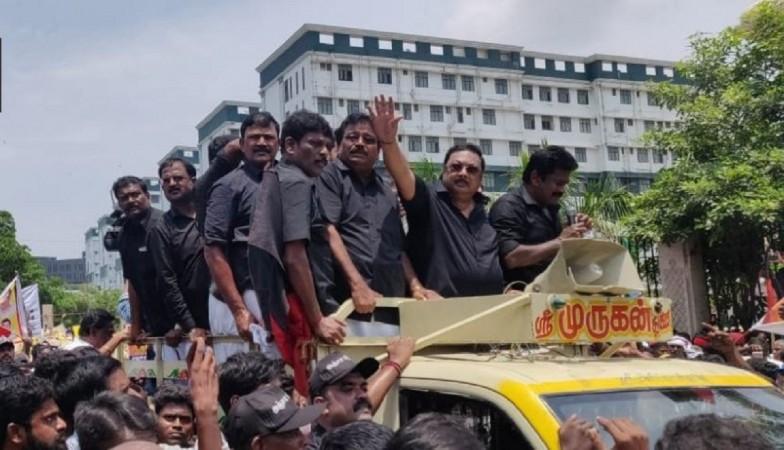 Expelled Dravida Munnetra Kazhagam (DMK) leader MK Alagiri and his supporters held a rally at the Karunanidhi memorial in Chennai's Marina Beach on Wednesday, September 5.
Alagiri's rally to pay homage to his father comes just about a month after the death of the DMK patriarch. He said that over thousands of people had come to support him in Wednesday's rally. "Will they send all of them out? You ask them and let me know," Alagiri was quoted as saying by ANI.
Alagiri also thanked his supporters for joining him in the rally. He was joined by his son Daya Alagiri and daughter Kayalvilhi.
Even though the tussle between Alagiri and his brother MK Stalin over Karunanidhi's legacy has been known to all, the expelled DMK leader accepted his brother Stalin as the party leader. Alagiri was expelled from the party in 2014 for anti-party activities.