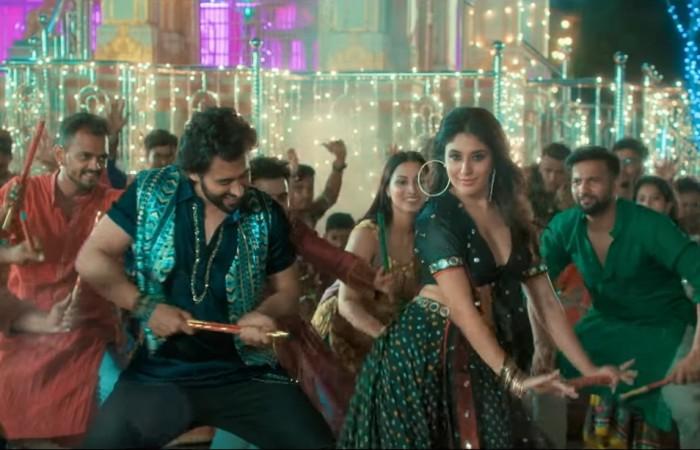 Nitin Kakkar's directorial Mitron is all set to hit the screens on Friday, September 14, and the movie has already started getting rave reviews from critics a day ahead of its release.
Showcasing the story of a lazy, crazy Jai (Jackky Bhagnani), Mitron dwells upon the journey of Jai from a dreamer to an achiever. The trailer of Mitron showcased Neeraj Sood who plays Jackky's father in the film advising Jai to take chits for the exam after multiple failed attempts.
Jackky Bhagnani, who was last seen in Welcome 2 Karachi in 2015, has been receiving appreciation for his performance in the film. Some critics have been saying that it is Jackky's best performance till date. TV actress Kritika Kamra is also being lauded for her role and the critics have termed Mitron as a laugh riot.
It looks like Mitron has managed to tickle the funny bones of the audience by piquing their interests. The movie also stars Pratik Gandhi, Shivam Parekh, and Neeraj Sood in prominent roles.
Take a look what critics want to say about Mitron movie in their reviews and ratings.
Business Of Cinema: "Mitron is surely one of the most entertaining and light-hearted comedies in the recent times. The movie is surely a MUST WATCH!" Rating: 4.5 / 5
Bollywood Hungama: "MITRON is a feel-good film and can surely appeal to the family audiences. Unfortunately, the lack of buzz and acute competition this week will prove detrimental." Rating: 2 / 5
Desi Martini: "Nitin Kakkar's Mitron is a triumph in every way. We hope with the Ganpati fervour all around, Jackky gets blest and he really hits the jackpot with this one and Kritika is loved by all and sundry for her performance and Mitron gets all the love from friends and families all over because a film like this DESERVES TO!" Rating: 4.5 / 5
Pop Diaries: "Mitron starring Jackky Bhagnani, Kritika Kamra is the surprise package of the year so far. Entertaining from the word go, the movie which has a beautiful writing will make you laugh as well as think." Rating: 4 / 5
Deepshikha DDeshmukh: "Saw #mitron last night what a lovely sweeet endearing film and the performances are top notch @jackkybhagnani sooooo gooood as Jai it takes a lot of skills to be like that on screen - @Kritika_Kamra ur brilliant in the film , what a fantastic debut."
Sahil Sangha: "#Mitron is a wonderfully sincere film with a refreshing @jackkybhagnani and lovely @Kritika_Kamra playing their characters beautifully!lovely music and moments that make you smile till the end!!! Congratulations all !!! Love #JaiVijay!!!"
Rohit Bhatnagar: "#Mitron is a laughter riot! Its heart is in the right place! @nitinrkakkar, you didn't let me down at all! @jackkybhagnani, you sure you aren't Gujarati? I am blown away. @Kritika_Kamra look breezy."