While comparing women's cricket to men's cricket may sound stupid, but it is hard to ignore the similarities between the cricketing heroes of India -- Sachin Tendulkar and Mithali Raj.
While Tendulkar's rise from being a child prodigy to one of the world's best is a well-documented story, Raj's rise to the top of the world cricket is also one of the most heartening and inspiring ones.
Cricket comes as a therapy for late riser Raj
Raj once wanted to be a Bharatanatyam dancer. But, thanks to her childhood habit of waking up late, it irked her father Dorai Raj who then decided to take his daughter to cricket coaching camp in the early mornings.
At the age of 10, Raj reportedly joined her brother at the St John's coaching camp in Secunderabad. She made an immediate impact as former Hyderabad pacer Jyothi Prasad identified the spark in the budding cricketer, according to the Times of India.
Prasad even went on to recommend Raj's father to concentrate more on his daughter due to the promise she showed at that young age. She later joined Sampath Kumar, who was working as a coach with the National Institute of Sports at Secunderabad.
Raj needed very little time to convince her new coach that she was not just an ordinary player, but the one who had the potential to become a world-beater. At 16, Raj made her international (ODI) debut in One Day International game against Ireland and in Milton Keynes and went on to smash 114, helping India win the match by 161 runs.
Raj was 14 when she was considered for the 1997 World Cup, but she was not picked for the squad as selectors were apprehensive about handing her the cap at a very young age. However, her maiden World Cup appearance in 2000 did not prove lucky as she pulled out after playing only three matches due to typhoid. The then 17-year-old had hit 152 runs in the three outings and her loss affected the Indian team's progress.
However, in 2005, she led the team to the final, after scoring a match-winning half-century against New Zealand in the semi-final. India finished runners-up after failing to trouble the mighty Australian team.
The one-woman show
Cut to 2017, Raj is playing her fifth World Cup and is still the best batswoman in the team. At 34, she is now the highest run-scorer in Women's ODI cricket, becoming the first woman to score 6,000 runs in the 50-over format. The skipper achieved the feat when she made her third half-century in the ICC Women's World Cup 2017 against Australia on Wednesday, July 12.
However, Raj's efforts went in vain as India lost to the defending champions by eight wickets. This is not something new for the India captain, who is now into her 18th year of international cricket. Over the years, she says, pressure has always been a big baggage she has had to carry.
Right from her initial days, the onus to score runs fell on her. If Raj gets out, India had very little chances to get past the hurdle. Sounds familiar, right?
Tendulkar, who finished his 24-year-long international career with a mammoth 34,357 runs, had carried the burden of the nation single-handedly during most parts of his career. But after big guns Sourav Ganguly, Rahul Dravid and VVS Laxman entered the scene in the late 1990s, India was no longer a one-man team. More young guns, including Yuvraj Singh and MS Dhoni, took it upon themselves to win matches during the later stages of Tendulkar's career, which allowed him to take more time and express himself freely.
Raj rues of not having had enough support
There is a similar storyline that scorecards of the 2005 World Cup and 2017 World Cup can tell -- India's dependence on its skipper. In the ongoing edition, India started the campaign with a bang with opener Smriti Mandhana scoring at will. However, when the going got tough, the pressure was back on Raj.
The skipper now rues not having had the opportunity to play with stronger teams. Despite being on top of the world with 6,028 runs, Raj is, in a way, envious of younger stars Meg Lanning (Australia) and Ellyse Perry (England), who are scoring runs at will, backed by strong performances from teammates at high-profile international events.
Shortly after yesterday's record-breaking feat, Raj, reflecting on her career, said: "[It has been] quite a journey. Obviously, when you have a long career, ups and downs are bound to be there. I have enjoyed batting. But, the only thing that has always been a constant part of my career is the burden."
She added: "Through the career, if I had had a few more batswomen to support me, my game would have been better than what it was. If I really had to introspect, because of the responsibilities, I have had, I have not been able to enhance my batting as much as I wanted to."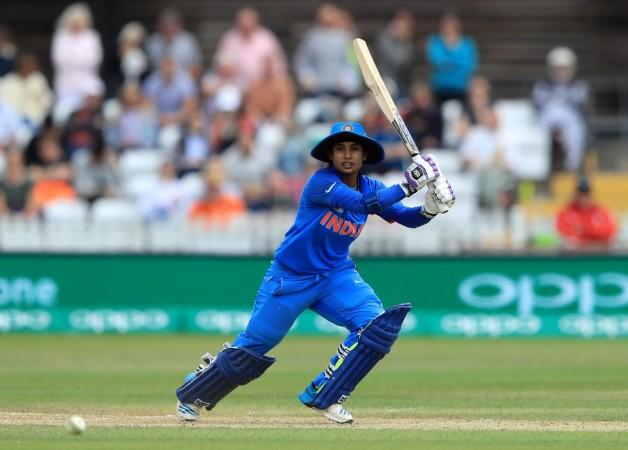 "At times when I can really push it to the next level, but I have never really got that opportunity with the teams that I have played. I have always felt that I lacked three or four bats, who could stand up when I am not able to get runs."
She further said: "I do agree that playing for a stronger side where you have more players to stand up and win games for you, it gives you the freedom to play your shots, without having the pressure of thinking about getting out."
"That is what is a plus for Meg Lanning. They really have a strong batting line-up. I will not take any credit away from her. She is a world-class batsman. But, to repeat the same kind of innings again and again, you have to have a strong backup," she added.
Well this isn't something we wanted to hear from the skipper, right?