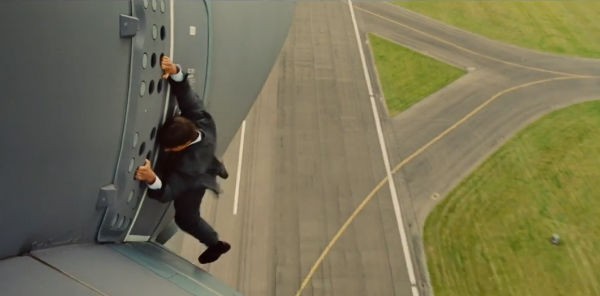 Tom Cruise's Mission: Impossible 6 has been scheduled for release on July 27, 2018. Beside this, Paramount Pictures made an announcement of many other movies' release dates.
The movie is expected to begin production in the spring of 2017 with Christopher McQuarrie. Tom Cruise signed the deal to this action-thriller, produced by Paramount Pictures and partner Skydance Productions.
Mission: Impossible series has gained popularity as Tom Cruise appeared as Ethan Hunt in 1996. Twenty years later, Tom Cruise's role remains same as the secret agent. Shortly after the release of the fifth instalment, Mission: Impossible 6 was announced.
Christopher McQuarrie, who directed the last sequel, Mission: Impossible — Rogue Nation, wrote the script for Mission: Impossible 6 and will helm. McQuarrie's return to the franchise marks the first time a director has helmed more than one Mission: Impossible film. Brian De Palma directed the original adaptation, which was followed by sequels directed by John Woo, J.J, Abrams and Brad Bird respectively.
The five "Mission: Impossible" films, all starring Cruise as agent Ethan Hunt, grossed a combined $2.8 billion at the worldwide box office. "Rogue Nation" was produced by Cruise along with JJ Abrams, Bryan Burk, David Ellison, Dana Goldberg and Don Granger.
The movie plot details or any cast details have not been revealed yet. Aside Tom Cruise returning back into action as Ethan Hunt, the only other actor's return is confirmed as of now — Rebecca Ferguson. Ferguson has debuted as Ilsa Faust in Rogue Nation. Jeremy Rennor is also rumoured to come back as William Brandt; though it's not yet confirmed.
Along with it, Paramount Pictures has also announced the release date of Alexander Payne's next film Downsizing, December 22, 2017. Downsizing is a sci-fi comedy-drama starring Matt Damon opposite Kristen Wiig, Christoph Waltz, Alec Baldwin, Neil Patrick Harris and Jason Sudeikis.
Mission: Impossible 6 shares its release date with Warner Bros. Pictures Aquaman, which is still not confirmed.