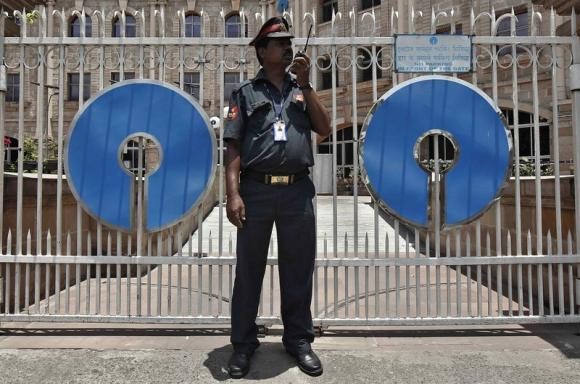 Chairman and managing director of Ahmedabad-based Sai InfoSystems (SIS), Sunil S. Kakkad, who was missing since last year was found and arrested in Liberia by the crime branch. He was brought to Ahmedabad on Monday.
Kakkad suddenly disappeared with his family on 28 June 2013, leaving 1,400 employees in the lurch, after the company faced a sudden financial downfall in August 2012. SIS was unable to pay proper salary to its employees and also failed to repay its creditors, despite having booked an order of over ₹ 2,500 crore.
The State Bank of India (SBI), which had lent over ₹1,000 crore to the company, published a public notice in dailies after Kakkad disappeared, warning people not to deal with SIS, according to the Hindu. It stated that the CMD of SIS was not contactable and reported to be missing.
The employees of SIS also filed a petition on change.org, stating that Kakkad has resigned from his post leaving 1,400 employees with their family without salary.
"We have come to know that Kakkad had sent his resignation through email. However, it is not valid any more. After that, even the CEO and the VPs have disappeared. Now, even other management officials have switched off their mobile phones," an employee explained.
Additionally, former SIS CEO, Naveen Bhasin wrote a letter to the then chief minister of Gujarat, Narendra Modi, seeking help for those 1,400 displaced employees. In the letter, Bhasin said that the firm was a profit making organization as per the audited Balance Sheet for the last three FYs. According to the balance sheet of 2012-13, the company with ₹140 crore of profit appeared bankrupt within three months of operations.
He claimed that the Directors of the company, Auditors and Financial consultants were responsible for this. He asked the CM to run a proper investigation through Economic Offences and Central Bureau of Investigation (CBI) and not just the local police, as there was a possibility of a scam.
SIS had emerged as one of the fastest growing IT companies in Gujarat, but was in cash crunch since 2012. According to Hindu, Kakkad and SIS had mortgaged 14 properties including eight in Gujarat. It swindled several banks and borrowed ₹ 1,035 crore as loan from seven lenders. However, the company failed to pay salary to its employees for nine months, last year.
The ₹2,000 crore firm founded in 1992 also diversified into Hardware Manufacturing, Software Development, System Integration and Telecom Services