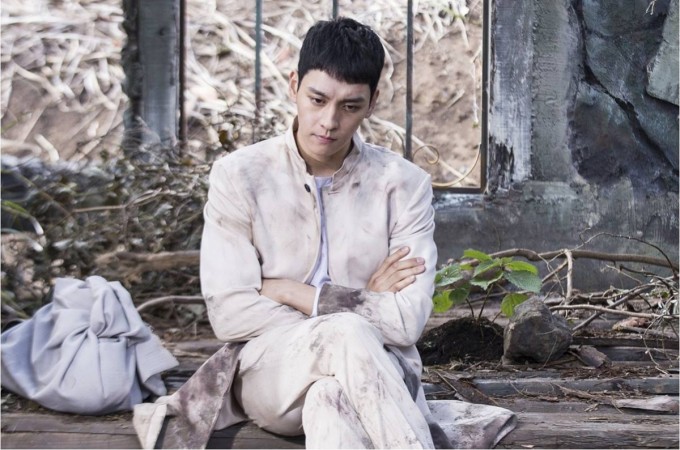 Missing 9 will be half way through next week and Choi Tae-ho's return to Korea might make things more complicated for the Special Investigation Commission. Episode 7 of the period drama might begin by featuring a reunion between Ra Bong-hee and the male antagonist.
Weightlifting Fairy Kim Bok Joo episode 16 (finale) recap: Season 2 predictions
In episode 6, it was revealed that the Hallyu actor was responsible for the demise of Yoon So-hee. According to a statement by the female lead, he strangled the goddess actress to death and the only witness of it was Tae Ho-hang.
However, Jo Hee-kyung might not take the testimony of Baek Jin-hee's character into consideration mainly because she is not the only surviving witness of the tragic plane crash. Towards the end of the episode, it was revealed that the accused will be there any moment to testify.
Will Choi Tae-joon's character team up with the current president of Legend Entertainment, Jang Do-pal, and threaten the stylist? Click here to watch Missing 9 episode 7 live online next Wednesday, February 8, at 10pm KST on MBC to know more about it. Until then, catch up with the first six episodes online here.
The promo for the upcoming episode begins with a flashback sequence. It introduces viewers to a new character named Kim. He is likely to pose a threat to Tae-ho as the video shows him bullying the actor.
The followers of the Korean mini-series also get to watch a conversation between prosecutor Yoon Tae-yeong and a detective in the sneak peek video. It shows the latter informing the former that the patient, who was hospitalised in China, was Choi Tae-joon's character.
So, the followers of the show are eager to know why the president of Legend Entertainment tries to protect the Hallyu actor. Another question that is revolving around the viewers' minds is about the fate of former president Hwang Jae-Guk. But since the promo does not address both the issues, the fans will have to wait for the telecast of Missing 9 episode 7.
Watch the official trailer for the period drama below: