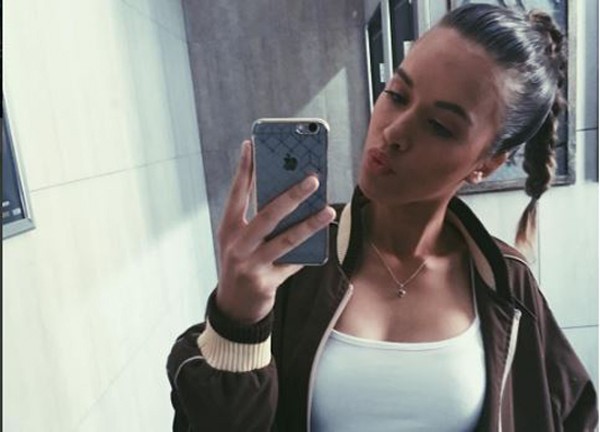 Miss World Australia 2016 finalist Elyse Miller-Kennedy, who met with a horrific car crash a week ago, succumbed to injuries on Wednesday night. The 17-year-old was undergoing treatment at the Townsville Hospital for a week.
On Wednesday, a family friend shared the news of Miller-Kennedy passing away on a Facebook page that was created to raise funds for the teenager. The family friend said that Miller-Kennedy was surrounded by her beloved family and friends when she breathed her last.
"We are absolutely devastated to announce Elyse Miller-Kennedy passed away yesterday afternoon at Townsville Hospital Intensive Care Unit, surrounded by beloved family and friends after losing her week-long battle to live after a tragic head-on collision on Wednesday 3rd August 2016," the post read.
"Elyse will always be a shining light in the hearts of Far North Queensland, known for her caring nature, love of her family and incredible natural inner and outer beauty."
Miller-Kennedy suffered extensive injuries in a horrific car accident on Aug. 3, in Far North Queensland when a Ford Falcon smashed into her car. The teenager was trapped in the car for almost two hours after the accident. She was rushed to Cairns hospital in a critical condition and later was flown to Townsville hospital for special treatment.
Police are now trying to find out whether the other car, which smashed into Miller-Kennedy's car, was on the wrong side of the road at the time of the accident. The driver of the Ford Falcon is also in the hospital, but in a stable condition.
A vehicle inspection unit will inspect both the cars to ensure there were no defects in the vehicles that caused the crash, the Courier Mail reported.
"Elyse was driving back from the Mareeba direction and was on the correct side of the road," the Courier Mail quoted senior constable Lee Chamberlain as saying.
"Our inquiries show that the two vehicles came together on the Dimbulah-bound lane, so she was where she should have been at the time."