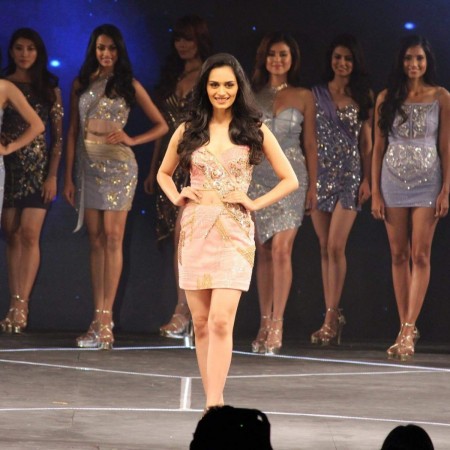 Miss India World 2017 Manushi Chillar, the 21-year-old from Haryana, has made it to the World top 40 list at the Miss World 2017 pageant in China.
The final rounds will be held at 7.30 pm China time (5 pm IST).
World 2017: Miss Philippines, India among 5 Beauty with a Purpose finalists
She had earlier said she is confident of winning the coveted title.
"As a kid, I always wanted to participate in the competition but I never knew I would make it this far. Winning the Miss World title is now not just my dream, but also that of my family and friends. I know it's going to be a journey that I will never forget. Whatever the result, I am going to learn, enjoy and give it my best. The rest, I leave to destiny," Manushi had earlier told the Times Now.
She also told the newspaper, "This is my one chance to show the world what India stands for and showcase the culture and values that I have been brought up with. I am going to make sure that the world remembers India."
Even as we wait to find out the winner of the prestigious pageant, the organisers announced the winner of Miss Multimedia at the Miss World 2017 competition. Enkhjin Tseveendash from Mongolia won Miss Multimedia fast track event beating Manushi, who was one of the top contenders.
Miss World 2017 takes place on Saturday, November 18 at the Sanya City Arena, China. The coronation ceremony begins at 7.30 pm China time (5 pm IST). Don't miss it.