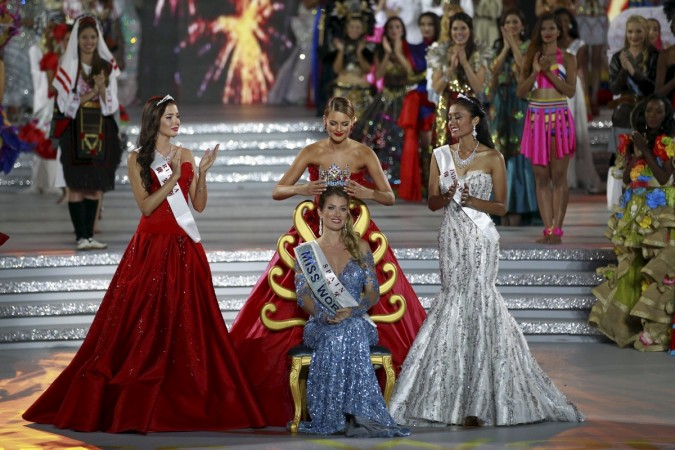 Miss World 2017 winner is taking place in China this year and about 118 beautiful ladies are competing for the crown. Although the world will welcome the new queen in a few hours, the beaty pageant is announcing winners of numerous sub categories.
Beauty with a Purpose is one among them. About 20 semi-finalists were announced earlier this week. Now, the beauty pageant has announced the finalists of the category. In no particular order, here are the five countries who have reached final round of Beauty with a Purpose.
The finalists feature:
Miss Philippines - Laura Lehmann
Miss India - Manushi Chhillar
Miss Indonesia - Achintya Nilsen
Miss South Africa - Ade Van Heerden
Miss Vietnam - My Linh Do
The winner will be announced during the show.
Miss World 2017 will be crowned on November 18 in Sanya City Arena, China. This is eighth time that China is hosting the beauty pageant in the last 15 years. Last year's winner Miss Puerto Rico will present and crown the Miss World 2017 this year.
Apart from the Beauty with a Purpose category, Miss World 2017 competition will also see contestants battle it out for the Mutlimedia round and People's Choice Award. The event begins at 19:30 China time (5 PM IST) and will be braodcasted live on several platforms.
Click here for online streaming details.