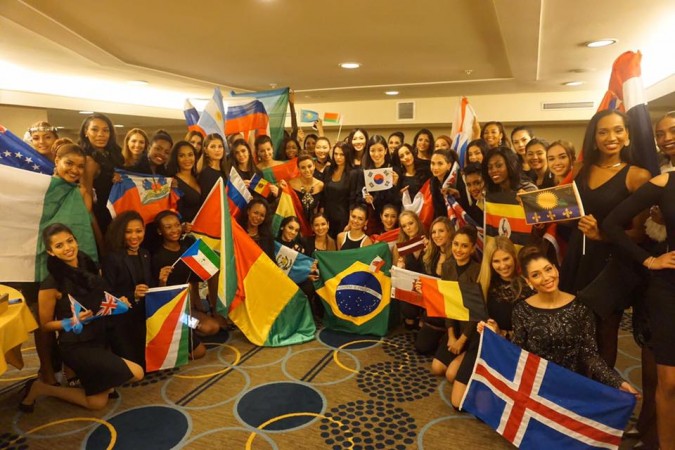 Want your favourite Miss World 2016 contestant to make it to the final round of the beauty contest? Don't worry, Miss World is giving you double chance to vote and help your favourite contestant reach the top 10 semi finalists list.
Like every year, this year also the beauty pageant has introduced the People's Choice Awards, wherein the viewers will help their favourite country to make it in the top 10. The winner of this People's Choice Awards will be based on the number of votes the contestant receives.
How to Vote
The voting lines for the People's Choice Awards are open for all the viewers and will close at 09.00 am EST/14.00 GMT on December 18, according to the Miss World 2016 official website.
To vote for your favourite contestant, download the Miss World app, which is available on both iOS as well as Google Play Store. Once you download the app, you will get an option "Your Top 3" that help you to select your favourite top three contestants of this year.
Each person is allowed to vote for three contestants and if they want to vote for again for the same the contestant or some other contestant then they will have to subscribe to the app. According to the terms and condition, a contestant will receive maximum two votes from an individual, even if the viewer has voted her several times.
The winner of the People's Choice Award will be announced on December 18 during the grand finale. This year, which is the 66th edition of the Miss World, the beauty pageant is taking place in Washington DC. In total 119 contestants from across the world have participated in the show this year. Miss World 2015 Mireia Lalaguna from Spain will crown her successor in a glittering ceremony on December 18.