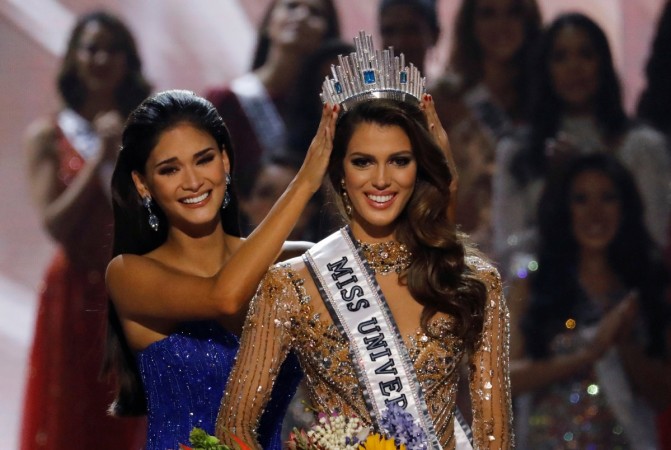 Now that India's Manushi Chhillar is the Miss World 2017 winner, all eyes turn towards the next big beauty pageant of the year Miss Universe. Happening this weekend in Las Vegas, about 93 participants from different countries are competing for the Miss Universe 2017 winner's title.
While they will have to prove their worth at the competition, there is one way you could help your favourite contestant get a step ahead than her competitors – by voting.
Also Read: Miss Universe 2017 winner prediction: After Miss World, will India bring home the second crown this year?
How to vote:
There are two ways you can vote for your favourite contestant:
1) Visit vote.missuniverse.com, login and follow the instructions to vote. There is a limit of ten (10) votes per account per day. Click on "Confirm Votes" button for your votes to be considered.
2) Twitter: Submit a tweet or a retweet with #MissUniverse and a hash tag of your favourite contestant's country (For example: #India.) Your Twitter account should be public. For the tweets, the beauty pageant has a limit of one hundred (100) votes per account per day (this includes retweets).
Easy, isn't it! So what's stopping you from voting? Come on, vote now!
Anyone above the age of 14 can vote. Voting lines opened on November 20 and will close on November 25, 1:00PM ET (November 25 11:30 PM IST), a day before the grand finale takes place. Votes thereafter will not be considered.
This year, the 'infamous' Steve Harvey returns to host Miss Universe yet again. He will be joined with the gorgeous Ashley Graham on stage. Ross Mathews, Lele Pons, Jay Manuel, Megan Olivi, Miss Universe 2015 winner Pia Wurtzbach and 1998 Miss Universe Wendy Fitzwilliam are on the judges' panel this year.
Miss Universe 2016 Iris Mittenaire of France will crown the winner. The annual event takes place in Planet Hollywood this year and will be broadcast live.