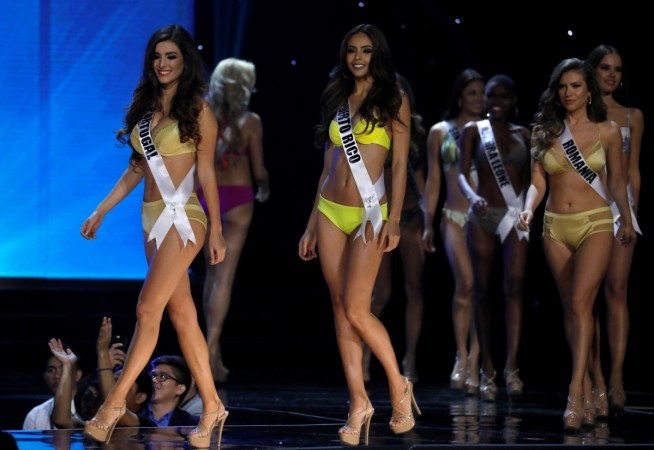 Miss Universe 2017 winner will be announced this Sunday. But before the grand finale takes place, the beauty pageant will host the preliminary round on Saturday. The competition will feature the Miss Universe contestants flaunt their toned body in swimsuits and gorgeous evening gowns sponsored by Yamaha.
In the competition, all the 93 contestants will be seen participating. The scores of the preliminary competition play an important role in deciding the top 15 finalists of the beauty pageant.
Also Read: Miss Universe 2017 winner prediction: Pia Wurtzbach believes Philippines deserves title; hot picks hint otherwise
The event starts at 11 am ET on Saturday, November 25 (9:30 PM IST and 12:00 AM on November 26 in Philippines).
Preliminary round will be judged by Morgan Deane, Director of Marketing for TAO Group in New York City, NYC based model scout for international modelling agency IMG Isabelle Lindblom, Fox's Megan Olivi and Miss Universe 1998 Wendy Fitzwilliam.
The ladies will be accompanied by Filipino American producer Cecilio Asuncion and CEO of IDT Telecom Bill Pereira.
Top contestants will be chosen by the judges and announced later on the live televised final show the will be aired live November 26. The preliminary competition will be broadcast live on the official Miss Universe official Facebook page and on the Miss Universe YouTube handle.
A few days ago, Miss Philippines, Miss South Africa, Miss Venezuela, Miss India and other contestants debut their national costumes at Planet Hollywood Resort & Casino. The divas took pride in flaunting their country's costumes as they walked the ramp.
While winning the swimsuit and evening gown round will help the contestants get a step closer to the Miss Universe crown, you can also help your favourite contestant win by voting for her. To know more, click here and find out how to vote.
The grand finale will take place on November 26 in Planet Hollywood Resort. Steve Harvey and Ashley Graham will be hosting the final event.