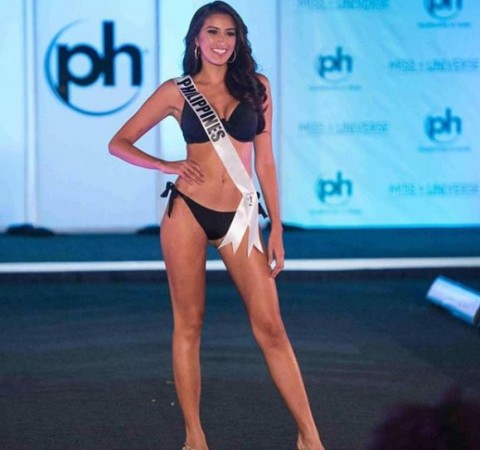 Miss Philippines Rachel Peters, who is representing the country at the Miss Universe platform, has slammed a person for leaking her evening gown photo. Peters took to Instagram to slam the person for leaking her photo online.
An Instagram user uploaded a photo of the Peters' gown just days before the preliminary competition and Miss Universe 2017 grand finale. The user said designer Val Taguba has designed two gold gowns for Peters to wear it for the finale. However, the designer will select only one gown for Miss Philippines.
This leak has irked Peters following which she took to Instagram to slam the user for sharing the photo. In her Instagram story, she called out the person and said: "you are not dragging me down."
"To whoever leaked pictures of my evening gown, thank you for teaching me a lesson about being more careful who you trust. Not sure what your intentions were but no matter what, you're not dragging me down," she said.
"At the end of the day, it's not about the dress you wear, how you walk or even the elements of surprise. What's important is that you are kind and true to yourself... that's when a girl truly shines," she added.
Meanwhile, Miss Philippines is one among the top hot contestants. She will be competing with 89 other contestants to win the Miss Universe 2017 title. Former Miss Universe Pia Wurtzbach, who is from the Philippines, has said that Peters should win the crown this year.
"Like a lot of people have said, she is the perfect package. I don't think people have anything to worry about," she said. "I think she has her own identity. I mean, that's her advocacy. Her advocacy is celebrating self-identity," Wurtzbach told Philstar.com.
Wurtzbach wants Peters to bring back the crown to her country, but the winner will be announced only on November 26. The finale, which will be hosted by Steve Harvey, will be held on Sunday in Planet Hollywood Resort & Casino, Las Vegas.