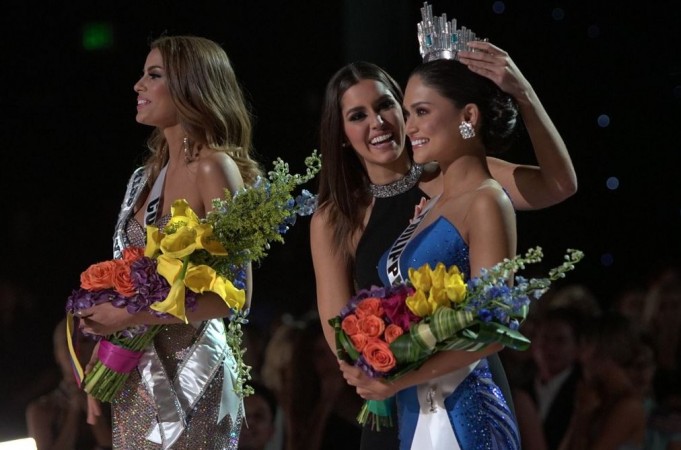 The 65th edition of the Miss Universe beauty pageant could be under threat from Islamic State (Isis) group attackers. On Monday, Isis threatened to bomb the beauty pageant, which will be held on Jan. 30, 2017, in the Philippines.
An Isis-affiliated social media channel issued the threat in a video message, the SITE Intelligence Group confirmed on Monday. The encrypted messaging app Telegram shared a video that apparently gives instructions on creating bombs. The video also has a message: "create bomb for Miss Universe."
In the video, the group called "IS Philippines supporters" asked them to attack the pageant. The video addressing "brothers who love martyrdom" calls "everyone who can" to attack the event and target foreigners whose nations have participated in the war against Isis, the Foreign Desk reported.
"A pro-Islamic State telegram channel posted an explosive belt manufacturing video and a timed hand grenade manual, and suggested to 'create bomb for Miss Universe', referring to the beauty pageant to be held in the Philippines in January 2017," a statement from SITE Intel Group read.
The contry's tourism department has taken the threat seriously and said that they will investigate the threat. "We consider this as serious," Filipino authorities told Agence France-Presse.
The Miss Universe 2017 will be held in the Philippines after 22 years. The organisers are yet to announce a venue for the beauty pageant. The Miss Universe beauty pageant brings together around 80 contestants from around the world every year.
This year, Miss Universe 2015 Pia Wurtzbach of Philippines will crown the winner on Jan. 30, 2017.