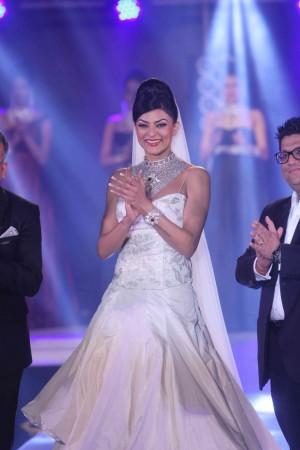 The prestigious Miss Universe pageant witnessed a shocking and embarrassing moment this year.
Host Steve Harvey wrongly named Miss Colombia Ariadna Gutierrez as the winner of the coveted crown, while the actual winner was Miss Philippines.
While Miss Colombia was wiping away her tears of joy after being crowned as Miss Universe 2015, her glory lasted for just about a minute, when Harvey soon realised that he had misread the winner's name.
The host apologised for the error and named Miss Philippines Pia Alonzo Wurtzbach as the winner of Miss Universe 2015. With this, Miss Colombia bagged the crown for the first runner up. Miss Universe USA Olivia Jordon was named the second runner up.
The mistake made by the host soon started trending on social media. Even former Miss Universe winner, Sushmita Sen shared her view on Twitter regarding the issue.
CONGRATULATIONS PHILIPPINES❤️#Pia Alonzo Wurtzbach is a beautiful n well spoken Miss Universe!! May her reign be a celebrated one!#happy

— sushmita sen (@thesushmitasen) December 21, 2015
4 me, every Filipino is family...n Philippines my 2nd home ever since 21st May 1994❤️winning Miss Universe in Manila a cherished blessing — sushmita sen (@thesushmitasen) December 21, 2015
As 4 d Host of Miss Universe 2015 #SteveHarvey a careless mistake dat hurt a NATIONS pride..try justifying dat 2 #MissColombia #disgraceful — sushmita sen (@thesushmitasen) December 21, 2015
However, soon after the error, Harvey, in a series of tweets, apologised to the audience.
"I'd like to apologize wholeheartedly to Miss Colombia & Miss Philippines for my huge mistake. I feel terrible," Harvey tweeted.
"Secondly, I'd like to apologize to the viewers at that I disappointed as well. Again it was an honest mistake," said the host.
"I don't want to take away from this amazing night and pageant. As well as the wonderful contestants. They were all amazing," concluded Harvey.