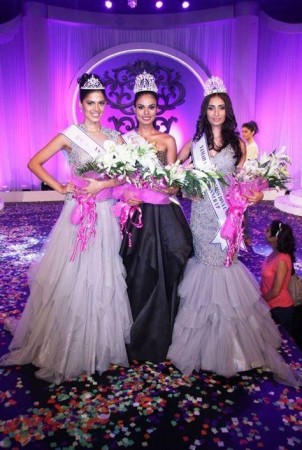 Miss Diva Noyonita Lodh, who is representing India, is one of the strong contenders at the much awaited beauty pageant Miss Universe 2014.
Lodh, who hails from Bangalore, is making her presence felt at the 63rd edition of the beauty pageant. And it looks like she will end the 14-year-old dry spell this year.
Not only her fans, but the owner of the Miss Universe Organization, Donald Trump, also wants Lodh to be the third Indian to win the coveted title.
Until now, only two Indian beauties have won the crown, which includes Sushmita Sen (Miss Universe 1994) and Lara Dutta (Miss Universe 2000).
However, Trump is betting for Bangalorean beauty to win the crown this year. On his Twitter handle, Trump retweeted a tweet which stated that stunning Noyonita Lodh hopes to get the third crown for India.
"@Shinatasangh: My stunning friend @NoyonitaLodh Miss India hope she gets 3rd @MissUniverse crown 4 India @LaraDutta," he re-tweeted along with the photo of Lodh.
Meanwhile, Lodh is a Business Management student of St. Josephs College of Commerce. She won the Miss Diva Universe crown on 20 October.
Lodh has previously won two local pageants at the age of 16 and 18 before winning the Miss Diva title.
"Noyonita is a person who gets along with everyone. She enjoys adventure and exploring things outside her comfort zone, and has a passion for women empowerment. Noyonita is a woman with an enigmatic personality. It is her warmth that draws your attention and holds it while you unfold the mysterious facets to her personality. She has the ability to be a great student, always willing to learn and improve; as well as a great teacher, willing to lead and make a significant impact on people," her bio on Miss Universe website reads.