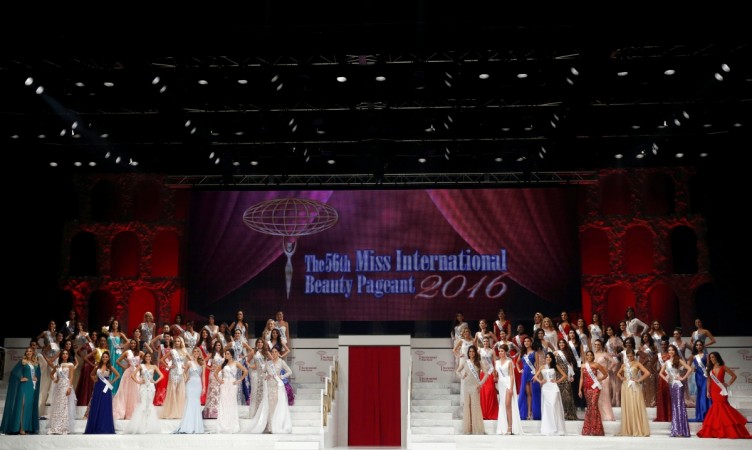 Miss Philippines Kylie Verzosa is the new Miss International. Miss International 2015, Venezuela's Edymar Martinez, crowned Verzosa on Thursday evening in a glittering grand finale, which was held at Tokyo Dome City Hall in Japan.
Verzosa emerged as the winner after beating 69 other contestants of Miss International 2016.
Miss Philippines won hearts with the one-minute speech that she gave after she was selected in the top 15. In her speech, Miss Philippines talked about the three things that make the brand of Miss International beauty pageant relevant to the global community.
"Three things come to mind when I think of Miss International – culture, education and international understanding. These three work together to make the brand of the Miss International beauty pageant relevant to the global community and to our time.
"If I become Miss International 2016, I will devote myself to cultural understanding and international understanding because I believe that it is with developing in each of us sensitivity to other cultures that we expand our horizons, tolerate difference, and appreciate diversity.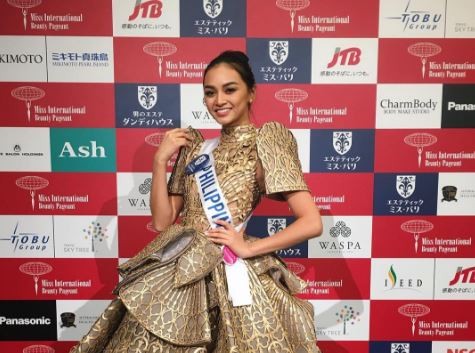 "All these enable us to achieve international understanding. And I believe I'm prepared to take on this responsibility," she said.
The other contestants who won top positions are:
First runner-up – Miss Australia Alexandra Britton
Second runner-up – Miss Indonesia Felicia Hwang
Third runner-up – Miss Nicaragua Brianny Chamorro
Fourth runner-up – Miss USA Kaitryana Leinbach
India's Rewati Chetri, who was crowned Miss Asia, failed to take a place in the top 15.
Special awards:
Miss International Asia – Miss Hong Kong
Miss International Europe – Miss Netherlands
Miss International Americas – Miss Ecuador
Miss International Africa – Miss Sierra Leone
Miss International Oceania – Miss Hawaii
Miss Best Dresser – Miss Indonesia
Here are the 15 contestants who made it to the final round:
Nicaragua
Indonesia
Finland
Mexico
USA
Japan
El Salvador
Canada
Dominican Republic
Argentina
Philippines
Australia
Russia
Thailand
Poland