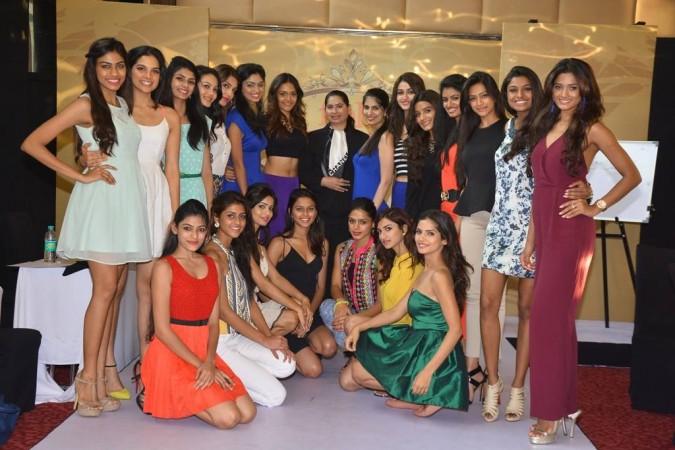 The finalists of the 52nd edition of Femina Miss India beauty pageant were revealed this week. Around 21 contestants from across the country will take part in the 2015 Miss India beauty pageant.
This year an aspiring medical student, a belly dancer and a social worker among others will compete with each other to win the 2015 Miss India crown.
Femina Miss India 2014 Koyal Rana will crown the winner at a glittering ceremony that will take place on 28 March in Mumbai.
Renowned fashion choreographer Anu Ahuja, who will direct the event, said that this year's batch is the best. She also said that from the past few years none of the contestants were as strong as Sushmita Sen, Aishwarya Rai Bachchan, Priyanka Chopra and Lara Dutta.
But she has huge expectations from this year's contestants.
"Girls like Aishwarya, Sushmita, Priyanka, Lara etc., had a very strong and alluring personality. I think for the past few years no clear winner has been able to touch that," Anu told The Times of India.
"I'm hoping that given the batch this year, we can change that as there are quite a few girls who, I feel, have what it takes," she added.
Check out the list of top 21 contestants of 2015 Miss India beauty pageant below:
Aafreen Vaz
Aditi Aarya
Aishwarya Goel
Akanksha Gautam
Apeksha Porwal
Chahat Dalal
Deeksha Kaushal
Diksha Singh
Medhika Priya Singhal
Meghna Mittal
Minash Ravuthar
Naveli Deshmukh
Patna Pranati Prakash
Rakshita Harimurthy
Rewati Chetri
Ruchira Mookerjee
Rushali Rai
Sushri Shreya Mishra
Sushruthi Krishna
Tanya Hope
Vartika Singh