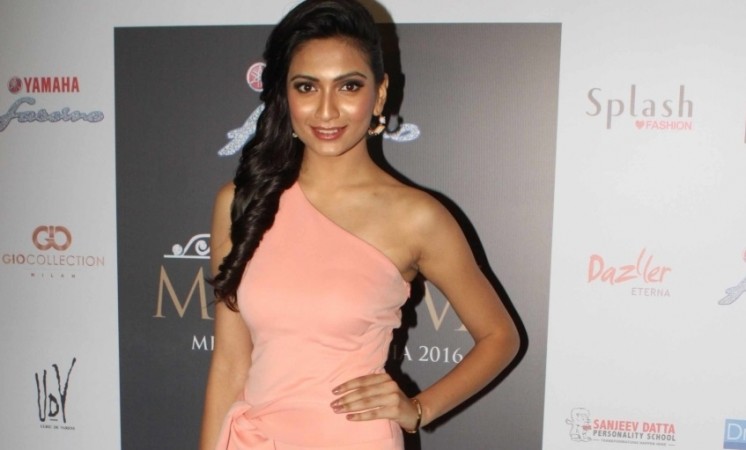 Bangalore's Roshmitha Harimurthy has been crowned as the winner of Miss Diva 2016 (Miss Universe India 2016). Harimurthy will represent India at the global Miss Universe 2016 platform, which will be held in January 2017 in the Philippines.
Harimurthy, beating other 15 beautiful contestants, emerged as the winner of the fourth edition of the Miss Universe India beauty pageant on Sept. 11, in Mumbai. The first runner-up was Srinidhi Shetty, while Aradhana Buragohain was announced as the second runner- up.
The 16 divas underwent rigorous training, workshops for a week under the mentorship of Bollywood actress and former Miss Universe Lara Dutta. The winners were announced on Sept. 11, by the judges' panel, which included former Miss Universe and Bollywood actress Lara Dutta, model-turned-actor Arjun Rampal, actor Abhay Deol and fashion designer, Gaurav Gupta. The three winners were also awarded a cash prize of Rs. 2 lakh to the winner and Rs. 1.5 lakh each for the runners-up.
"It has been a wonderful journey. All the girls are winners in their own right, however, there can be only one winner. It was difficult for the panellists to choose that one winner from 16 divas who were all very talented and promising. Roshmitha is very deserving and I would like to wish all the winners all the best. I am looking forward to the prestigious Miss Universe pageant and hope that we bring the crown home this year," Lara said.
Here is the complete list of sub-contest winners:
Ishita Sachdeva- Yamaha Fascino Miss Fascinating
Natasha Bharadwaj- Yamaha Fascino Miss Talented
Ishita Sachdeva- Splash Miss Style Diva
Ishita Sachdeva- Nazraana Miss Shining Star
Muskaan Deria- Dazller Eterna Best Makeover
Roshmitha Harimurthy- Kodak Lens Miss Spectacular Eyes
Roshmitha Harimurthy- Ulric de Varens Miss Refreshing Diva
Srinidhi Shetty- Miss Beautiful Smile
Srinidhi Shetty- Miss Photogenic
Roshmitha Harimurthy- Miss Rampwalk
Srinidhi Shetty- Miss Body Beautiful (based on task in the episode)
Heena Bhalla - Gio Collection Miss Lifestyle
Ayushi Arora - Miss Congeniality