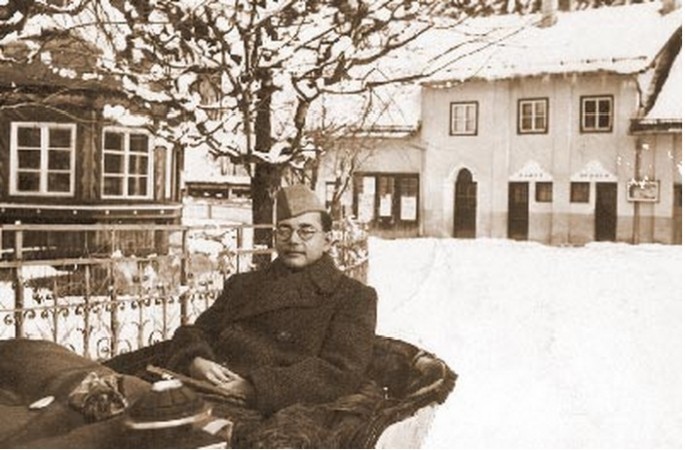 In Panchra village of Birbhum district of West Bengal, the villagers woke up to find the white sculpture of freedom fighter Netaji Subhash Chandra Bose covered in tar and a broken nose. The statue had to be inaugurated to mark Independence Day celebrations.
The villagers, led by the panchayat pradhan, went and filed a complaint at the Khayrasole police station about the same. According to recent ANI report, two culprits have been arrested and taken into custody
WB: 2 people arrested, sent to 2-day police custody in connection with defacing newly installed bust of Netaji Subhas Chandra Bose with ink

— ANI (@ANI) August 16, 2017
Meanwhile, the furious villagers have told the police that they would launch a hunt by themselves, if the police could not find the miscreants. The police said that the motive behind the act is yet to be found.
The statue had been placed at the panchayat office grounds at Panchra village, on Monday, which is located 35 km from Siuri - the headquarter town of Birbhum. Panchayat officials had planned to hoist the flag on Tuesday, August 15 and then unveil the statue.
The local administration had set up the sculpture of Netaji at a cost of Rs 1.25 lakh and planned to inaugurate it after the Independence Day celebration. Some people had put tar on Netaji's white sculpture. Bengal government has asked district magistrate to investigate, according to a Times of India report.
Recalling an incident from the past, Communists had mocked Netaji as Tojo's dog, because he had refused the communist call for support to the British in World War II. The communists admitted that it was a grave mistake to show dishonour towards him.