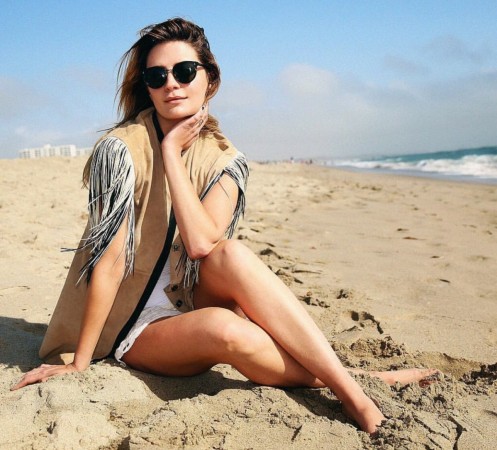 Dancing with the Star fame Mischa Barton's sex tape is reportedly being offered to various porn sites with a hefty price tag.
Also read: Jennifer Lopez hints at sex tape; opens up about likes and dislikes in bedroom
Hollywood sex tape broker Kevin Blatt is pretty confident that the woman featured in the sex tape is Mischa. The video shows the star having sex with a dark-haired man, who is wearing just a grey hoodie. The man's face was not revealed in the video.
The bids for the sex video have reportedly begun at $500k in the porn valley of Hollywood. According to MailOnline, a couple of industry giants are said to be interested in the bids.
"The tape is being shopped around porn valley and the asking price is $500,000. I know that at least three large online porn sites, YouPorn.com, Porn.com, and RedTube.com have reviewed it and they're all seriously considering the offer," Blatt told Daily Mail.
"I've seen stills from the video. It's clearly Mischa in my opinion. She's seen performing a sex act on a guy and can be seen having sex in various positions," he added.
An insider reportedly said: "This is the last thing Mischa needs. Her name has been dragged through the mud enough times. She doesn't need a sex scandal right now."
The 31-year-old star lately started dealing with her mental health issues. The actress reportedly has had a series of private meltdowns including screaming in her backyard that her mother is a witch.
Mischa was hospitalised for some time following the incident. She later claimed that it happened because of her drink was spiked.