It looks like Shahid Kapoor's wife Mira Kapoor didn't like the way her brother-in-law Ishaan Khattar kept his hand on her back while escorting her to their car after enjoying a house party in Juhu, Mumbai which took place a couple of days ago.
In a video that has surfaced online, Mira and Ishaan can be seen stepping out of the venue where they spot paparazzi waiting outside to click their pictures together. Both happily posed for the shutterbugs and were all smiles for the camera.
Everything seemed fine until Mira flicked Ishaan's hand when he was trying to escort her to the car. Ishaan, on the other hand, looked visibly upset with Mira's actions and can be seen doing gestures to check with her if everything was fine. After the incident, Ishaan walked ahead of Mira, opened the car's back door for her and signalled her that he will sit in the front.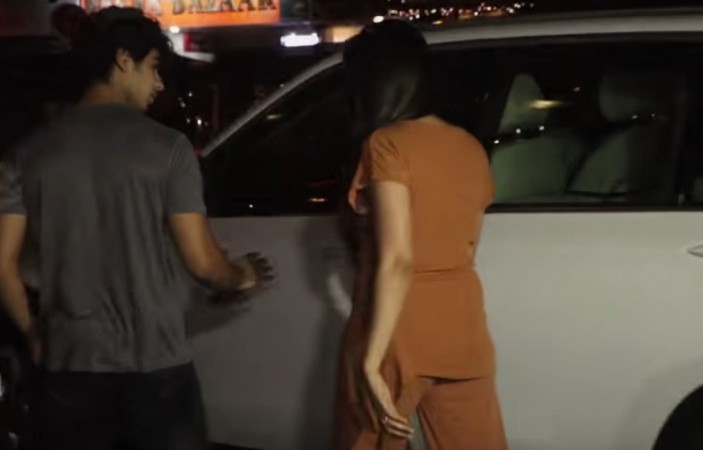 Social media users too were quick to notice how Mira looked uncomfortable with Ishaan's gestures. They felt that Ishaan got humiliated in front of the paparazzi and sympathized with him.
"Ouch.. She really didn't like it," an Instagram user commented while another said, "Too harsh by Mira." And there were many people who thought Mira shouldn't have done this to Ishaan who was just trying to be a gentleman.
Take a look.