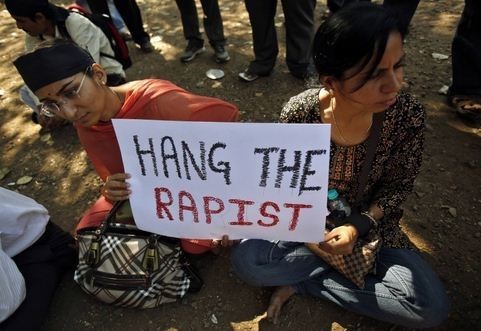 Even as a debate rages on in the country over the right quantum of punishment for juveniles involved in grave crimes such as rape and murder, two juveniles who were arrested for raping two women in the Shakti Mills compound in Mumbai's Mahalaxmi area last year were convicted on Tuesday by the Juvenile Justice Board and sentenced to learn "good behaviour."
The two will face a punishment of only three years, that too not behind bars but at a Nashik education facility. Public Prosecutor Ujjwal Nikam told the Press Trust of India that the court has directed both the juveniles to be sent to Boston School in Nashik for three years to learn good behaviour.
The verdict comes at a time when even the Supreme Court has said there should be no age-limit to punish crime, while the Women and Child Development Minister had called for juvenile rape accused to be treated on par with adults and meted the same degree of punishment.
The three others involved in the ghastly racket of gangrapes in the defunct mills in Mumbai were awarded death sentences earlier this year.
The men, Vijay Jadhav (18), Qasim Hafiz Sheikh, alias Qasim Bengali (20) and Salim Ansari (27), had lured women into the defunct compound on several occasion to gangrape them with a similar modus operandi, before they raped the 23-year-old photojournalist on 22 August last year.
The photojournalist, who was accompanied by a colleague, had entered the compound for an assignment when she was accosted by the men and then gangraped.
An 18-year-old telephone operator went to the police a little after the incident was reported to complain that she too had been raped at the same place on 31 July.
Among the group were two juveniles just shy of 18 who had each raped one of the two women. The involvement of juveniles in such grave crimes that came to light just eight months after a juvenile was accused in the fatal Delhi gangrape raised the issue of justice and the need to review the Juvenile Justice Act.
The Supreme Court on Tuesday called for a more stringent Juvenile Justice Act, saying, "You can't have a cut-off date for crime like you have for government jobs."
Gandhi had earlier told the media that half of all sexual crimes were committed by "16-year-olds who know the Juvenile Justice Act, so they can do it."