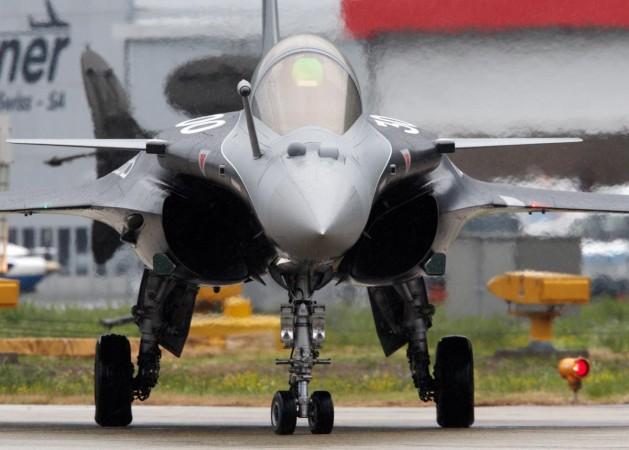 It has come to light that a senior official in the Ministry of Defence raised objections about the deal to acquire 36 Rafale fighter aircraft a month before it was signed by the then Defence Minister Manohar Parrikar and his French counterpart in September 2016, reports The Indian Express.
The officer, a Joint Secretary & Acquisition Manager (Air), was part of the Contract Negotiations Committee (CNN) and he raised questions about the deal's benchmark price and put his objections on the record. He was tasked with initiating the note for Cabinet's approval.
Due to his objections, the Cabinet note approving the deal and was delayed and only after the intervention by another senior MoD official, Director General (Acquisition), the objections were overruled and the signing of the deal went ahead.
The note along with the Rafale deal file is being studied by the office of the Comptroller and Auditor General (CAG) after the deal kicked off a major political storm with Congress accusing BJP of corruption and crony capitalism.
CAG is expected to submit the report by December when the winter session of Parliament takes place. In its report, CAG is likely to refer to the note and also mention how and why the objections were brushed aside.
Headed by the deputy chief of the Indian Air Force (IAF), CNC had arrived at the final price for the planes after more than a dozen rounds of negotiations with the team from France.
One of the main objections raised by the official was that the benchmark price for the 36-aircraft deal was pegged higher than the benchmark price for the shelved deal to acquire 126 Rafales.
The deal to acquire 36 Rafale fighter planes was announced during Prime Minister Narendra Modi's visit to France in April 2015. This led to the cancellation of the proposal to acquire 126 Rafales, which were part of the Medium Multi-Role Combat Aircraft (MMRCA) tender.
Under the MMRCA tender, issued in 2007, IAF carried out exhaustive trials pitting six contenders against each other and in 2012, the MoD began negotiations with Dassault and Eurofighter GmbH, manufacturers of Rafale and Typhoon, respectively.
The note by JS & AM (Air) also points out that the makers of the Typhoon had offered a 20% discount to India in July 2014.
The note questioned why Dassault was not asked to give a similar discount in case of the deal involving 36 Rafales.
The note also suggested that instead of going for the Rafale, IAF could have opted for more Sukhoi Su-30 MKI fighter plane, which was already in service and manufactured by Hindustan Aeronautics Limited in the country.