Union Ministry of AYUSH (Ayurveda, Yoga and Naturopathy, Unani, Siddha and Homoeopathy) made headlines and was criticised by doctors for recommending ahead of International Day of Yoga that pregnant women must abstain from eating meat, having sex and bad thoughts to give birth to a healthy baby.
However, the Union Minister of State for AYUSH, Shripad Yesso Naik, who released the Mother and Child Care booklet, clarified on Wednesday, June 14, that the booklet doesn't abstain pregnant woman from having sex. "The booklet does not contain any advice on abstaining from sex," Naik said.
Ayush Ministry clarifies, says words "no sex" do not feature at all in booklet relating to Mother & Child Care, media reports far from truth pic.twitter.com/2xFSYd76cr

— ANI (@ANI_news) June 14, 2017
FDA suggests pregnant women to consume low-mercury fish
The recommendations are part of Mother and Child Care booklet, compiled by Central Council for Research in Yoga and Naturopathy (CCRYN) under Union Ministry of AYUSH. CCRYN was formed in 2014 to promote Indian traditional healing practices.
According to Hindustan Times, Dr Ishwara N Acharya, director in-charge of CCRYN, also claimed that the booklet does not say that "sex must be avoided."
The booklet also advises expecting women to hang beautiful pictures in their bedroom and abstain from hatred to have a healthy child. Other recommendations include self-study, reading stories of great personalities, avoiding bad company and being good with others during pregnancy.
Meanwhile, senior gynaecologist and obstetrician with Apollo Healthcare Group Dr Malavika Sabharwal, who spoke with Hindustan Times, contradicted the advice and said: "The advice is unscientific. Protein-deficiency malnutrition and anaemia are health concerns for pregnant women and meats are a great source of both protein and iron, which is better absorbed from animal sources than plant sources."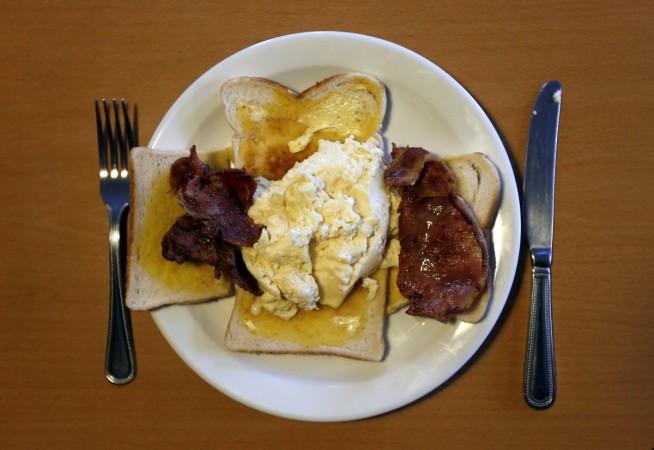 Moreover, Sabharwal also added, "pregnant women need to be happy and instead of being prescriptive about what they should think and do to be happy, we must urge them to do things they enjoy and strongly advise the family be to supportive."